In April 2020 Chef Kimberly Lin noticed a gap in the vegan treat market: drool-worthy, craveable desserts.
"There's a lot of cookies around, but if they're plant-based, sometimes they tend to be really healthy, or not really indulgent," Lin, founder of London's Floozie Cookies, said. So, she set out to create a few vegan stuffed cookie flavors to fill that gap.
Lin is a Canadian-born chef who has lived in London for more than 15 years. By September of 2020, she opened her first pop-up shop in Covent Gardens in London. Brick-and-mortar stores followed this year, two in London and one in Dubai. This month, Lin announced plans to expand via franchising in the United States, starting with the West Coast, Chicago and New York.
The total investment to open a Floozie Cookies ranges from $195,000 to $464,000, which includes $35,000 paid to the franchisor.
Floozie offers five regular stuffed flavors, with fillings such as chocolate ganache, caramel or jam, as well as a rotating seasonal flavor.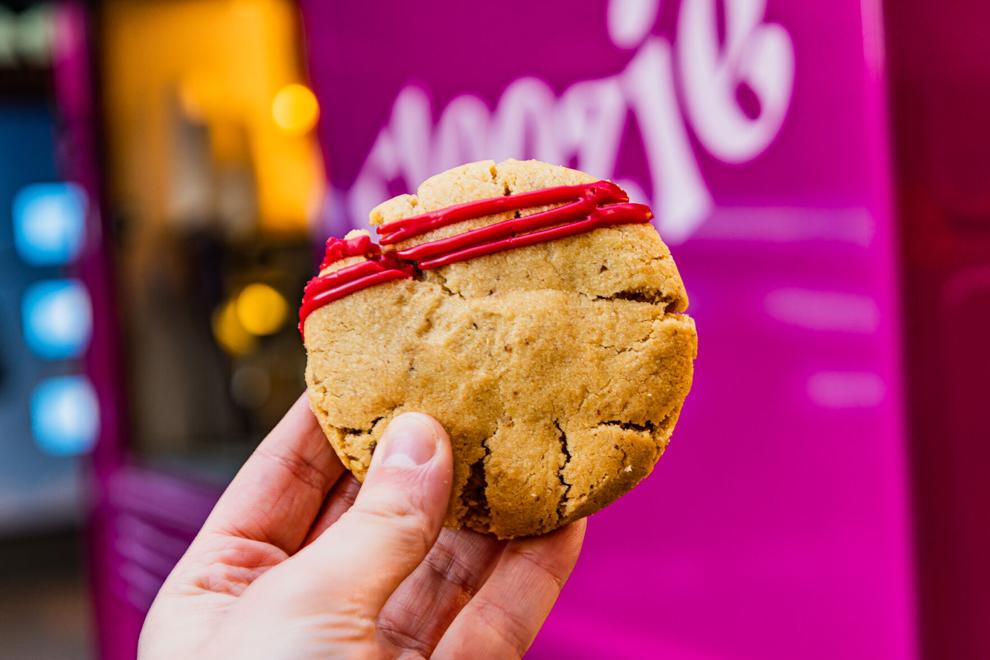 Though she no longer follows a plant-based diet, the vegan and vegetarian foods craze doesn't have an end in sight, Lin said. With more accessibility to plant-based foods in stores and in restaurants, Lin sees the trend increasing in popularity.
"You're not actually sacrificing things, like you can still have chocolate, you can still have an amazing cookie," Lin said. "You don't actually miss out on anything."
Floozie Cookies isn't the only brand aiming to snag a share of the country's dessert market. Cinnamon roll chain Cinnaholic caters to vegans and non-vegans alike with its rich frosting and fun flavors.
"We have plenty of customers who are not vegan," Cinnaholic Vice President of Operations LeAnne Cavallaro said. When they find out the cinnamon rolls are completely plant-based, guests often respond with, "'Wait, really?' And then they taste it, and they're like, 'You're kidding.'"
Cinnaholic has 70 locations nationwide, mainly in southern states. The Atlanta-based cinnamon roll franchise began serving its made-from-scratch vegan creations in 2010 and has been franchising since 2014.
The brand has nearly doubled in size in the last three years, when Cavallaro started with Cinnaholic. Cinnaholic expanded its team to prepare for that level of growth, Cavallaro said.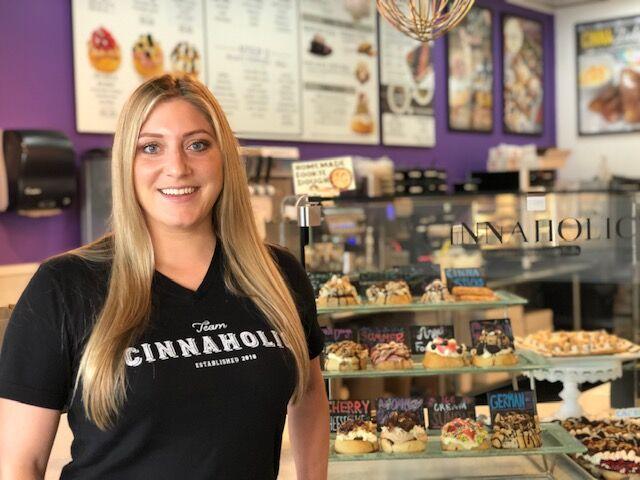 "We've always been a pretty small team in the corporate office, which I really enjoyed because you really get to know the franchise partners, which is excellent," Cavallaro said. "But as we see the store count growing … we've really started expanding our team, which is excellent both on the operation side and marketing."
Cinnaholic offers six signature rolls, including caramel apple pie, with caramel frosting, apples, pecans, pie crumble and caramel sauce, and the tropical bliss, with raspberry frosting, blueberries, bananas and coconut. Customers can also choose from several frosting flavors and toppings to create their own roll.
Cavallero's favorite? She creates her own, with maple frosting and either berries or the pie crumble topping. The chain also offers made-from-scratch brownies, cookies and cookie dough, among other cinnamon roll variations.
The total investment required to open a Cinnaholic location ranges from $238,000 to $499,500. Last year, unit sales at franchise locations averaged $404,577, ranging from $105,255 at the Lancaster, Pennsylvania, location to $893,783 at the Pigeon Forge, Tennessee, location, according to Cinnaholic's Item 19. The chain opened eight new franchised stores and one corporate store in 2021.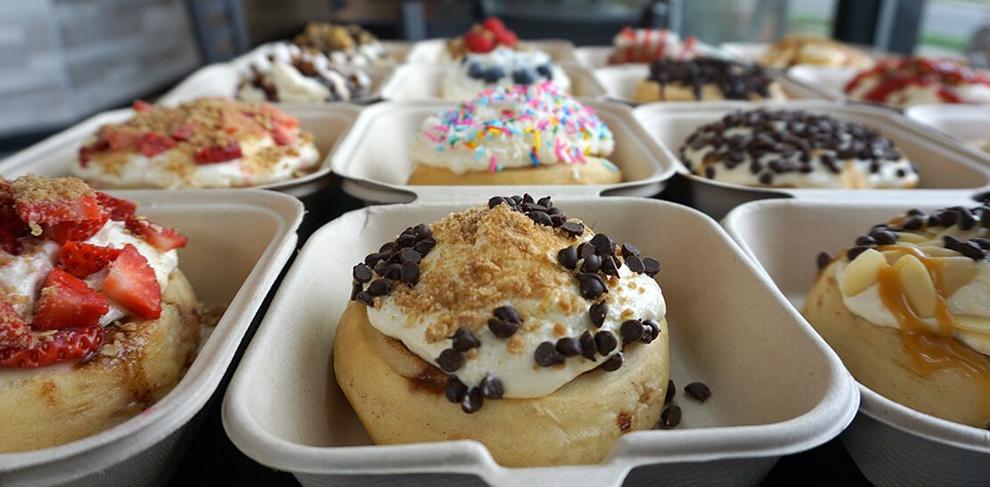 Founders Shannon and Florian Radke snagged a $200,000 investment from Robert Herjavec in 2014 when they appeared on "Shark Tank." The Radkes pulled out of the deal after the episode aired, as Herjavec's offer required the brand to focus on shipping rather than opening more stores. Cinnaholic later brought in longtime industry executive and co-founder of Raving Brands Daryl Dollinger to increase franchise growth.
Even through the pandemic, Cinnaholic has seen sales increase at its stores, Cavallero said.
"I really think we were able to offer some comfort to people," she said. "Everyone had a different situation during the pandemic, so we were able to offer that."