While milk is the most severe food allergy for children under 16, nut allergies can also be extremely serious. Many schools have implemented no-nut policies, forcing parents to get creative when it comes to sending their kids to school with packed vegan lunches and snacks—whether their kid has a nut allergy or not. For those unfamiliar with navigating the nut-free world, it can seem daunting as nuts are a staple in most vegan diets and products. However, there are plenty of options out there that don't compromise on taste or texture—you just have to know where to look. Spare yourself the endless scanning of nutrition labels and check out these kid-approved, nut-free vegan snacks. 
Sarah McLaughlin
1 Once Again Sunflower Seed Butter Graham Crackers
Launched in 2021 in New York and New Jersey Whole Foods (and available nationwide in 2022), these nut- and gluten-free snacks are ideal for lunchboxes and post-meal treats. Two lightly sweet graham crackers are sandwiched together with a thick schmear of sunflower seed butter making for a crunchy yet creamy, sweet yet salty snack. Our hypothesis is that they'd make fantastic s'mores. Have a fun family science experiment to test this out. 
Learn more here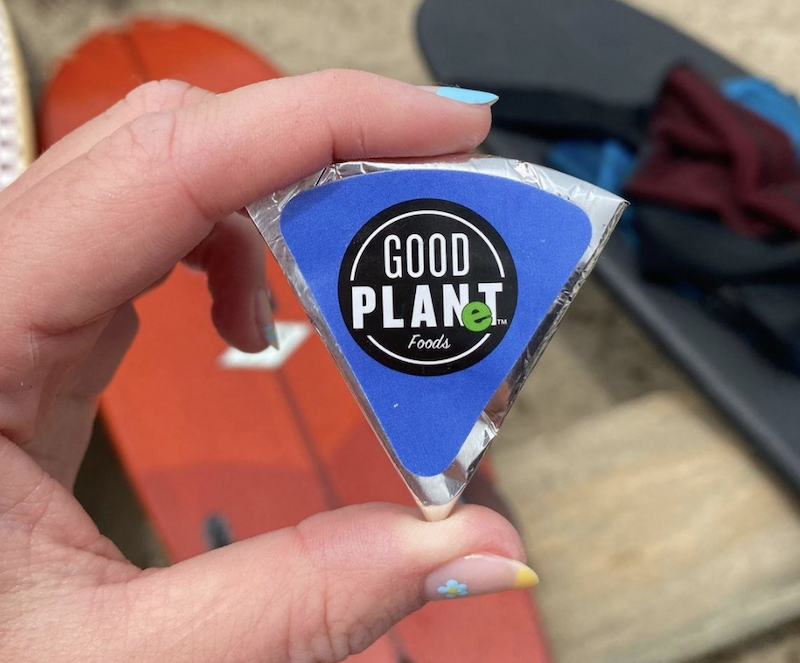 Good Planet
2 Good Planet Snackable Wedges
We are still waiting on the promised vegan version of the Laughing Cow cheese, but in the interim, we're really excited about these vegan cheese wedges. Great for kids and adults alike, they're nut-free (with the exception of coconut oil) and remind us of the iconic soft cheese triangles we used to love. Flavors include Original, Pepper Jack, and Smoked Gouda. 
Learn more here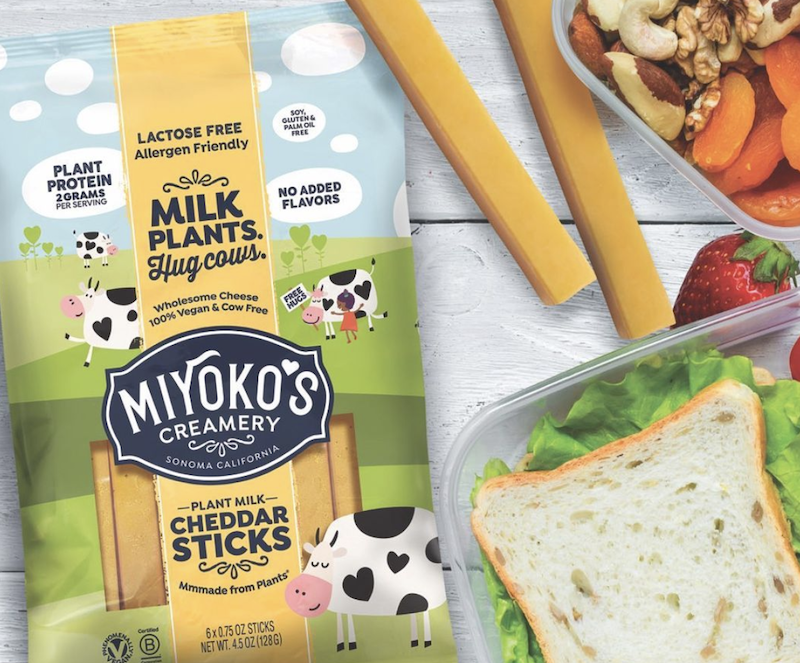 Miyoko's Creamery
3 Miyoko's Cheddar Sticks
We can't say for certain, but we're fairly confident the cheese stick craze was planted by the dairy industry. Parents send kids off with these plastic-wrapped cheese stalks, assured that they're choosing a healthy option. While that's far from the truth (hello, cholesterol, saturated fat, and inflammatory compounds found in dairy), the cheese stick trend isn't going away. Let kids eat the same thing as their friends, just give them a vegan option. Both Miyoko's Creamery and Daiya make dairy-free cheddar cheese sticks (Daiya even makes a mozzarella version) that are nut-free. Note: both brands use coconut oil, so heads up for kids also allergic to coconut. 
Learn more here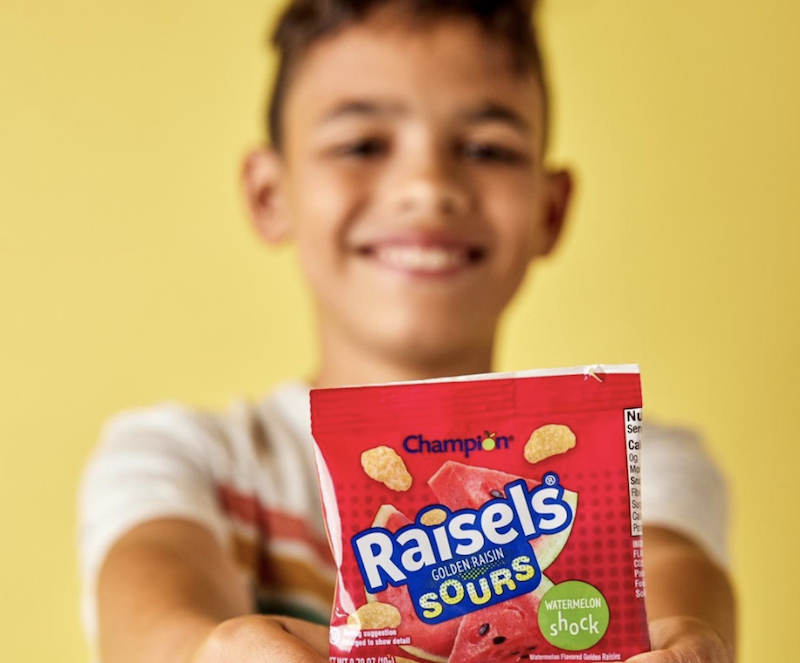 Raisels
4 Raisels
Sure, not all kids like raisins, but you'd be hard pressed to find a kid that doesn't love Raisels. The company transforms thick and juicy golden raisins into better-for-you candy by coating each raisin with sweet or sour flavoring. They come in 70-calorie mini-packs which provide just the right amount of sweetness without inducing a sugar rush.
Learn more here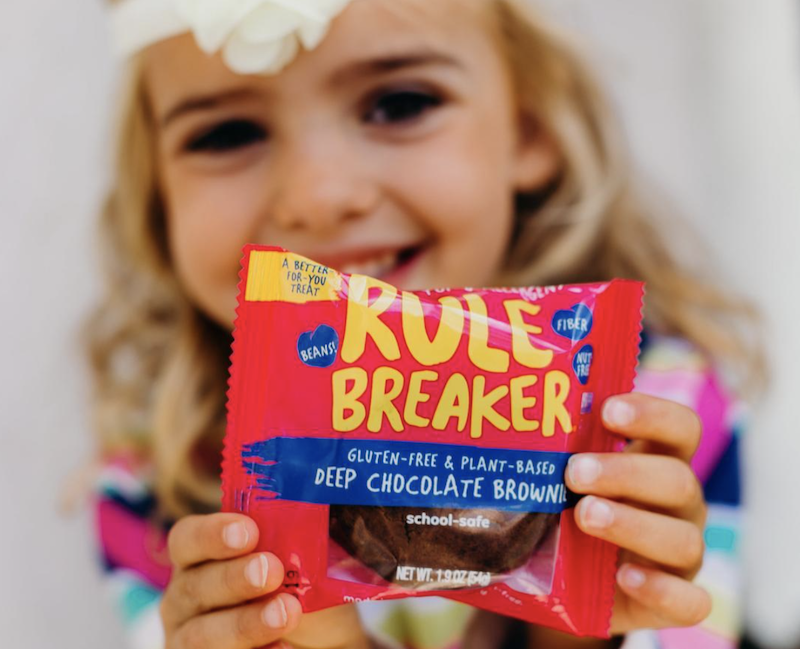 Rule Breaker Snacks
5 Rule Breaker Snacks
Borderline dessert, these chickpea-based blondies, brownies, and bites are parent-approved lunchtime sweets. Each flavor is vegan and certified nut-free, gluten-free, and non-GMO. Send your sweetie to school with a fudgy Deep Chocolate Brownie, peanut-free P'Nutter Chocolate Chip blondie, or a handful of sprinkle-topped blondie bites. 
Learn more here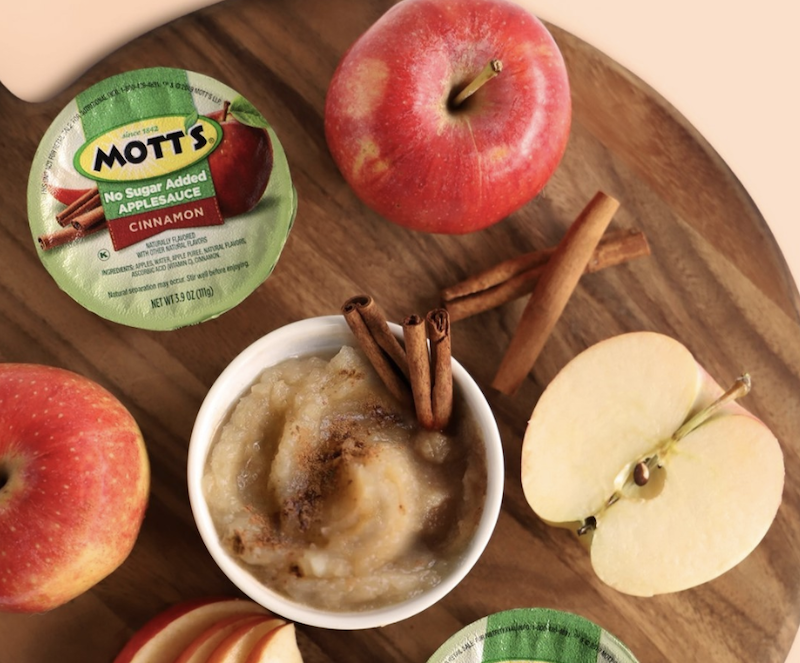 Motts
6Applesauce cups
An oldie but a goodie, there's no denying the convenient portability and universal love of single-serve applesauce. Grab a pack at Trader Joe's or virtually any supermarket. No cool pack needed—these fruity snacks are always good to go. 
Learn more here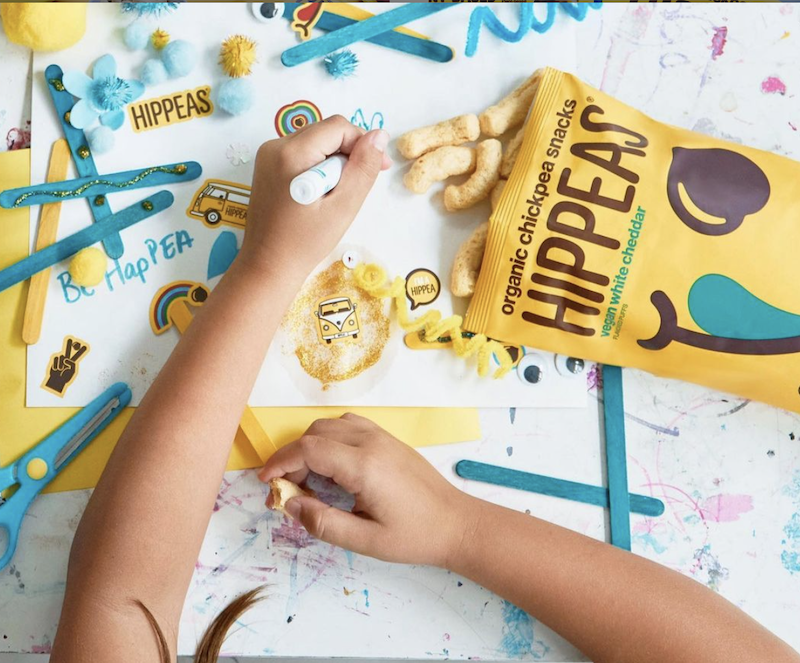 HIPPEAS
7 HIPPEAS
Kids and puffs go hand-in-hand. While their friends may be scarfing down puffs with a famous, sunglasses-wearing cheetah on the bag, your kids can snack on something equally as satisfying without the chemical powders. Made with chickpea powder, these puffs pack in a good amount of quality nutrition—including four grams of protein, three grams of fiber, and no saturated fats. Flavors include Vegan White Cheddar, Nacho Vibes, Bohemian Barbecue, and Sriracha Sunrise. 
Learn more HERE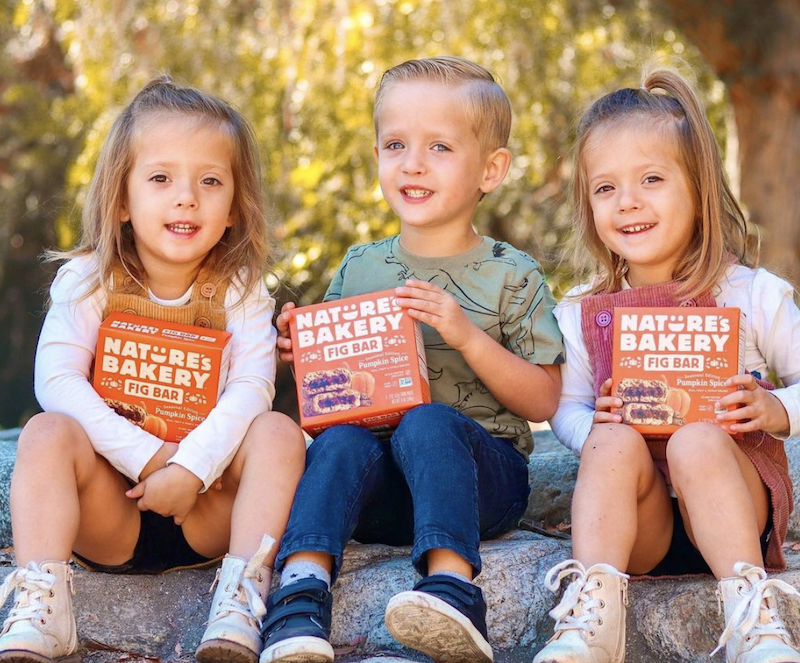 Nature's Bakery
8 Nature's Bakery 
This wholesome snackery is completely nut-free and vegan. Products range from figgy and fruit-filled bars to oatmeal crumbles and better-for-you brownie squares. All are soft-baked, lightly sweet, and perfect for the kid who craves dessert at every meal. 
Learn more here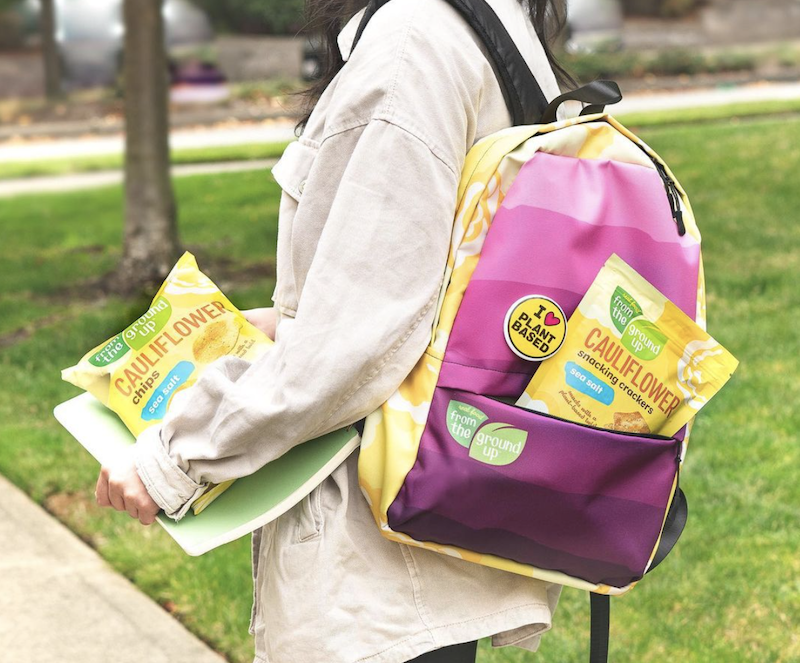 From the Ground Up
9 From the Ground Up pretzels and stalks
Made from vegetables such as cauliflower, cassava, and butternut squash, these crunchy, savory snacks are virtually guaranteed to never get traded at the lunch table. The pretzels come in twists and dippable sticks while the hollow stalks are light and deliciously crackly. Kids will love the vegan cheddar flavor, and parents will love the nutrition label. 
Learn more here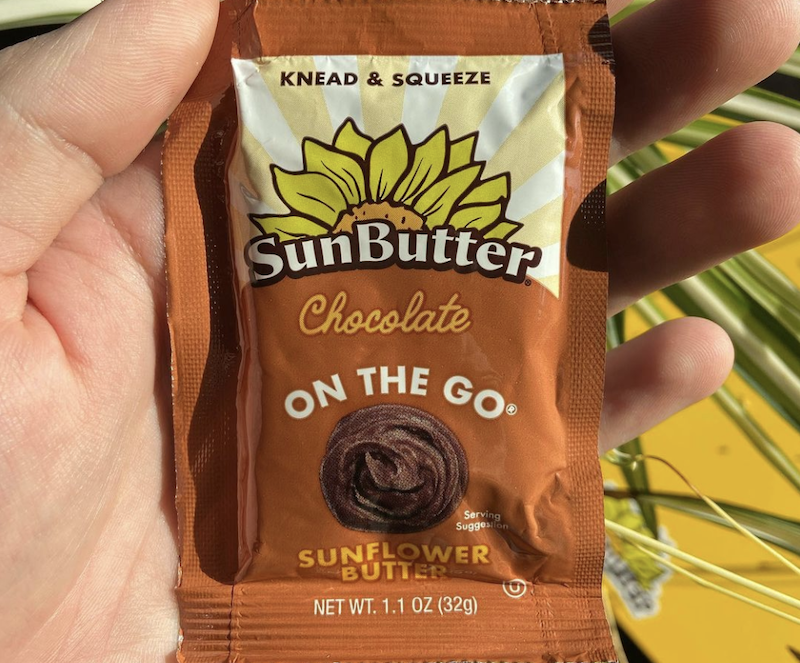 SunButter
10 SunButter to-go
If you have a kid with a nut allergy and you've yet to stumble upon sunflower seed butter, you've got to give it a try. The spread offers the same creamy texture and nutty taste of peanut butter—without the nuts. The SunButter company offers portable, single-serving cups and pouches which are perfect for lunch boxes. Great on its own or spread on apples or celery, sunflower butter is what allergen-friendly dreams are made of. 
Learn more here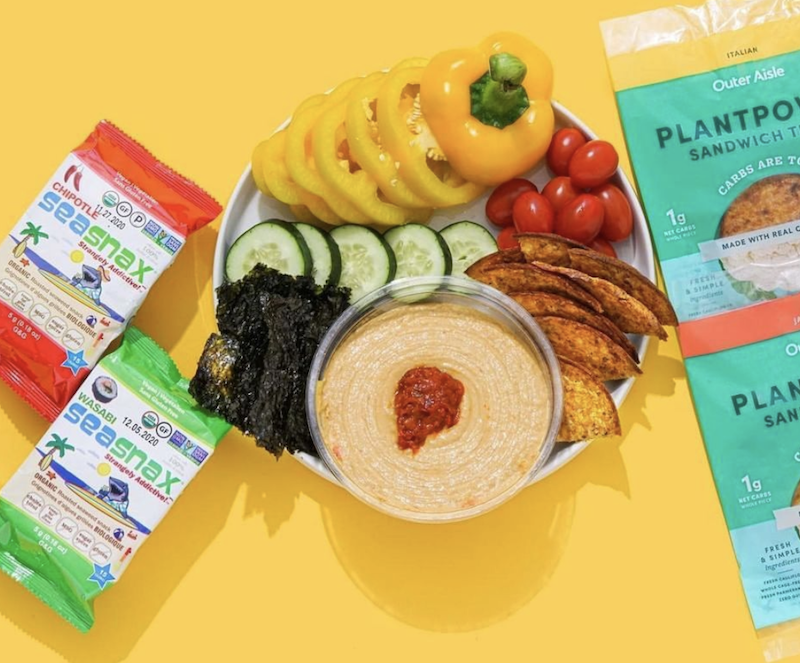 SeaSnax
11 SeaSnax
Don't be afraid to offer kids bold flavors—their palates can handle it. These light and crispy sheets of seasoned nori are a healthy, nut-free option for snack time at school. Flavors range from Original (just sea salt and olive oil) to Toasty Onion, Chipotle, and Wasabi. 
Learn more here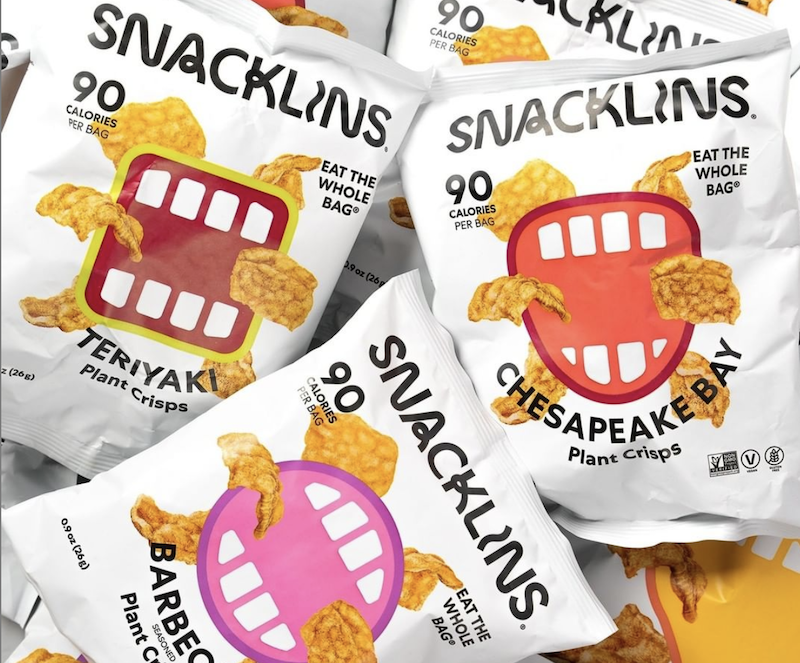 Snacklins
12 Snacklins
Light and airy yet crisp and crunchy at the same time, these minimal ingredient snacks have a lot going on in terms of texture. Made simply with yuca, mushrooms, onions, sunflower oil, and spices, these chips are great for after-school snacking that won't ruin their appetite for dinner. Fair warning: the family (adults included) will fight over who gets the last bag of Snacklins, so buy in bulk. 
Learn more HERE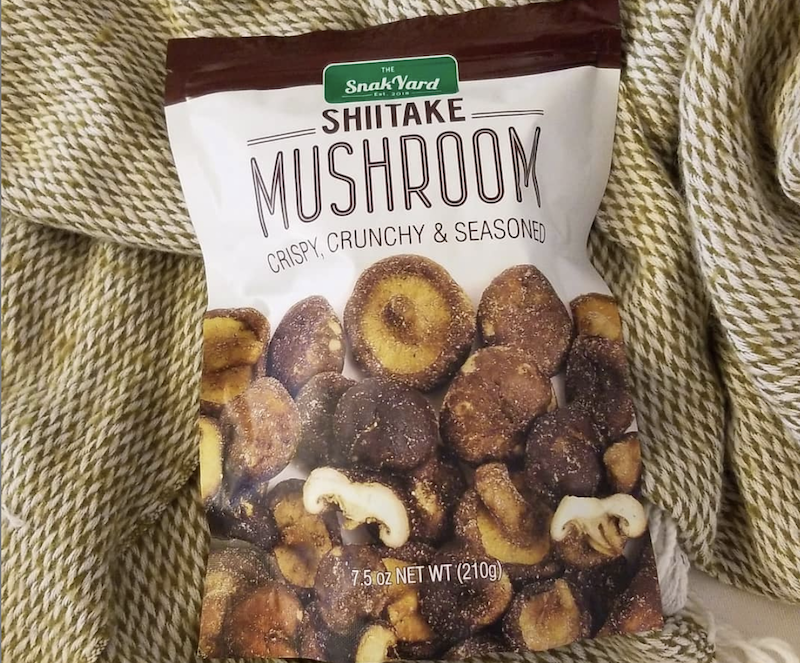 @Bldwithtiff/Instagram
13 The Snack Yard Shiitake Mushrooms
Better. Than. Chips. While there are flavored potato chips, these baked shiitake mushrooms come with all-natural umami—not artificial colors, flavorings, or powders that stain your fingers. They're addictive, but not because they were manufactured that way. These super crunchy snacks are perfectly bite-sized for kids and a terrific alternative to the more processed food products constantly touted to the younger generation. 
Learn more here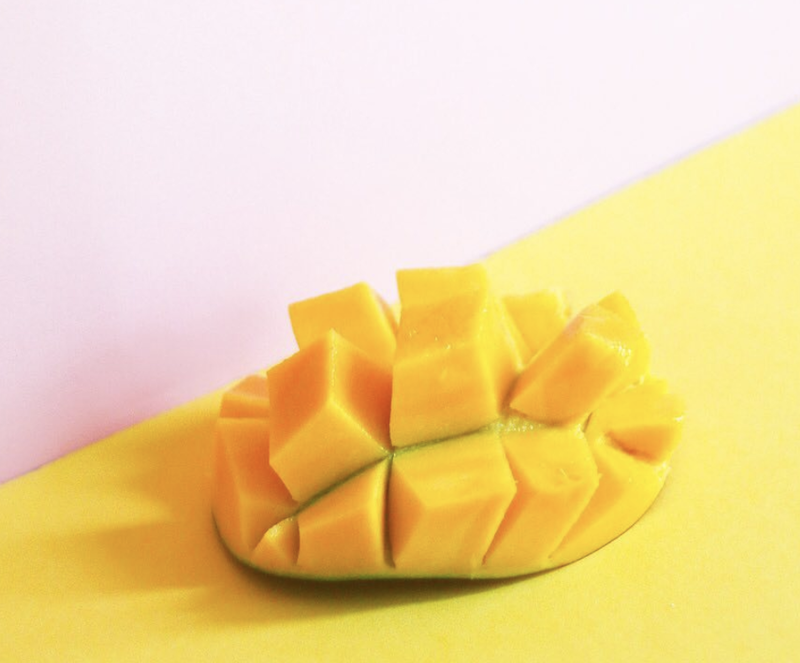 Imperfect Foods
14 Good ole fruits and veggies
In today's world, it's virtually impossible to be a parent and avoid packaged foods. We get it, and it's totally okay to rely on some convenience foods to get through the day. However, there are a few whole foods that are super easy to prep and pack. Look for fruits that come in their own "package," such as bananas, oranges, and apples. Buy pre-chopped celery and carrot stalks or single-serving packs of baby carrots. If you have an extra second, spoon some hummus into a mini to-go container or some nut-free, dairy-free ranch (Follow Your Heart makes a nut-free option). Have an extra minute? Ants on a log (celery stick slathered with sunflower butter and dotted with raisins) are a perpetual crowd-pleaser. 
For more vegan kid tips, read: 
5 Tips for Raising Vegan Kids
Follow Your Heart Launches Its First Vegan Mac and Cheese
6 Ways to Get Your Children to Eat More Vegetables