This week's roundup of notable new products saw brands embracing seasonal fall flavors, creating better-for-you versions of classic desserts and crafting caribbean-inspired salad dressings.
Allswell
Glass House Brands launched a new line of vegan THC gummies under its Allswell brand. Available in three sweet flavors (Mimosa, Berry Dream and Fruit Punch) and three sour flavors (Kiwi Strawberry, Blue Raspberry and Tropical Blast), the gummies contain Sativa, Indica and Hybrid cannabis varieties. Each 10-pack of gummies contains 100mg of THC. The new offering is available for $10 per 10-pack or $1 per gummy.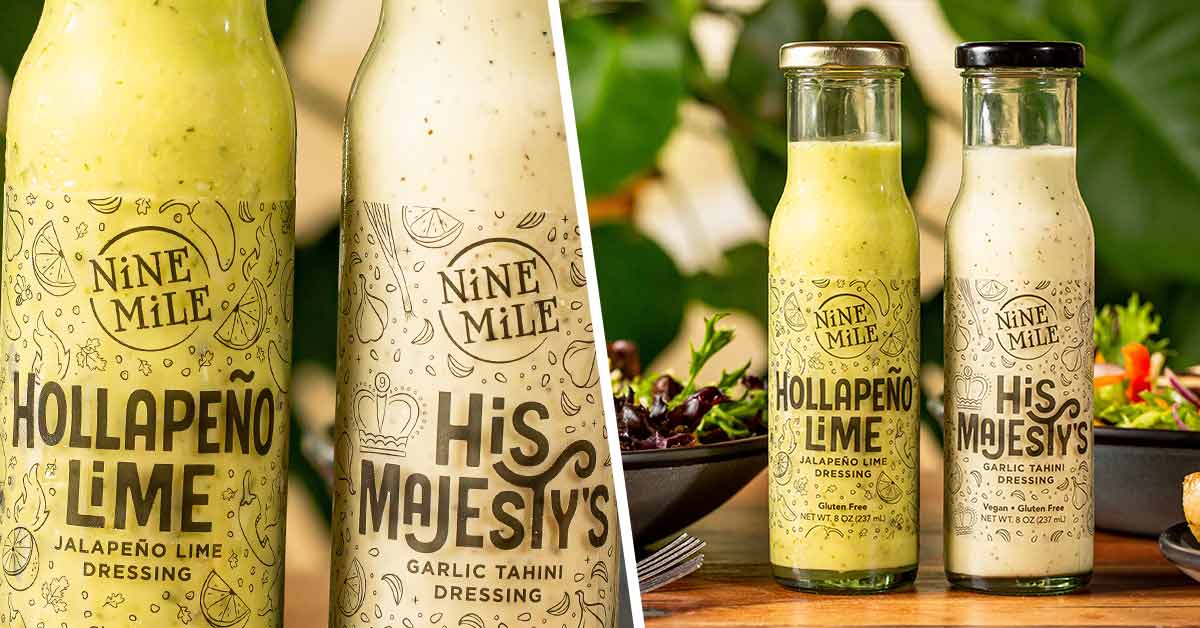 Nine Mile
Caribbean-inspired restaurant group Nine Mile added two salad dressings to its CPG lineup: Hollapeño Lime (Jalapeño Lime Cilantro) and His Majesty's (Sesame Garlic Tahini). The new launch comes on the heels of the restaurant's packaged hot sauce line that debuted in 2021. The salad dressings are now available at all three Nine Mile restaurant locations.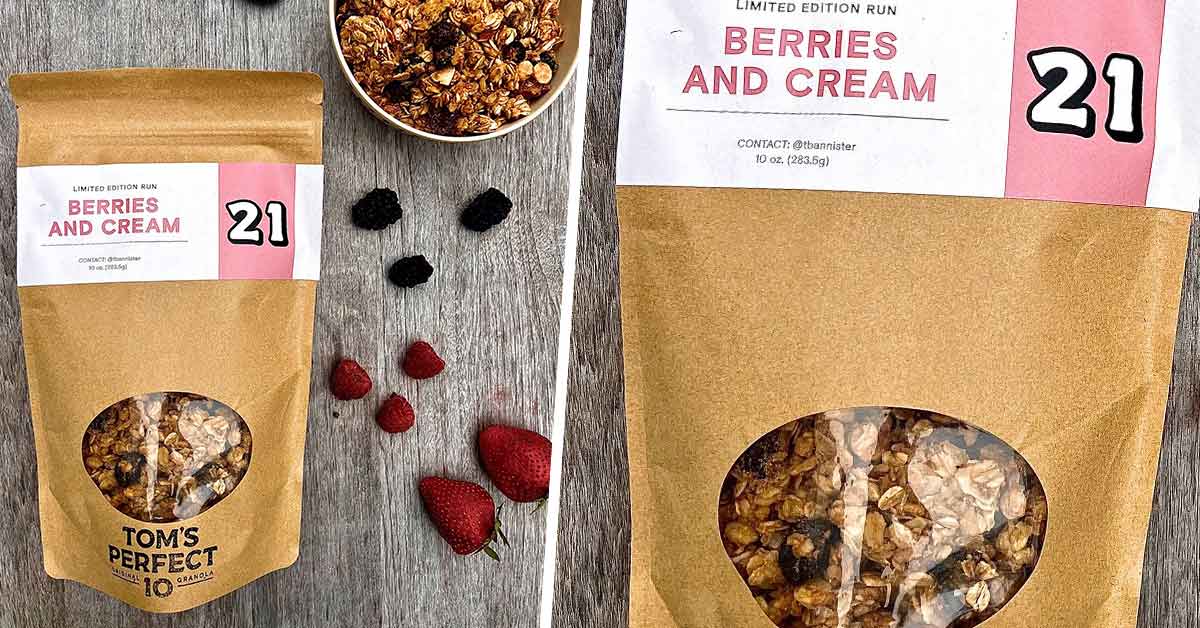 Tom's Perfect 10
Tom's Perfect 10 has added to its lineup of granolas with its new Berries + Cream flavor. The new offering, a play on the classic Strawberries and Cream dessert, includes the addition of raspberries, blueberries, vanilla and amaretto. Tom's Perfect 10 Berries + Cream is available online for $20 per 10 oz. bag.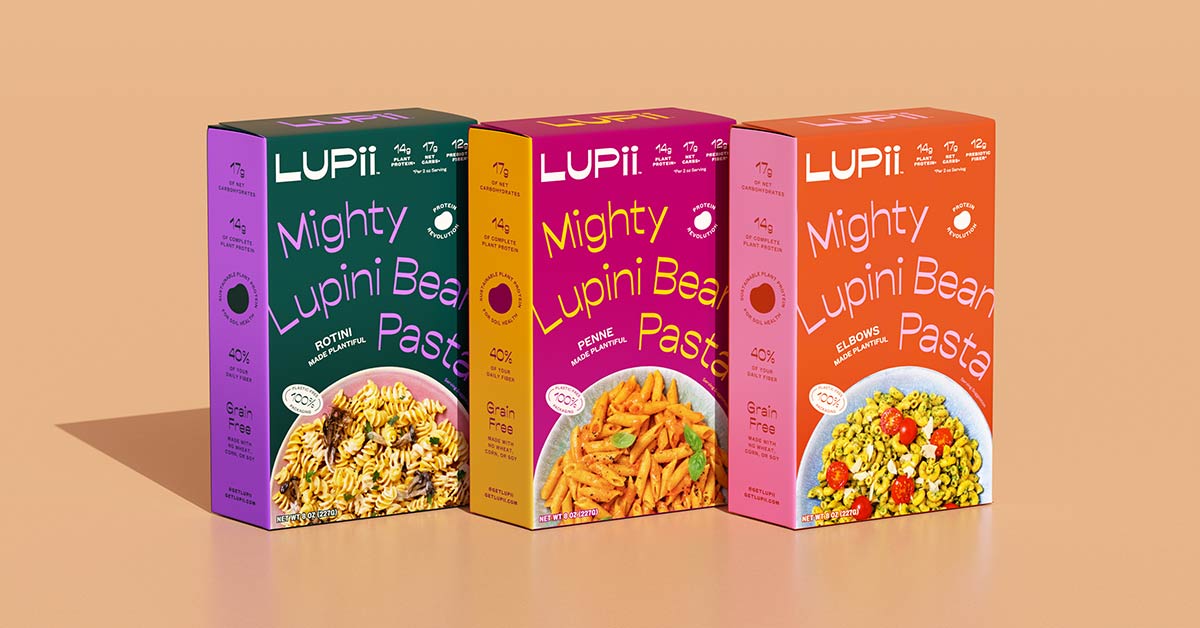 Lupii
Lupii made its debut with three varieties of lupini-bean pasta: elbow, penne, rotini. With 14 grams of protein per serving, the pasta is vegan, keto-friendly and non-GMO. Lupii pastas are available online and on Amazon for $34.95 per single-shape 6-pack and $19.95 per 3-pack with all pasta shapes.
Love + Chew
Protein cookie brand Love + Chew launched its newest product: Peanut Butter Chip. The new flavor is made with upcycled oat protein supplied by ingredient supplier Renewal Mill), peanut butter and almond and chickpea flours. Each cookie boasts 10 grams of protein. Love + Chew Peanut Butter Chip is available for $39.99 per 12-count box.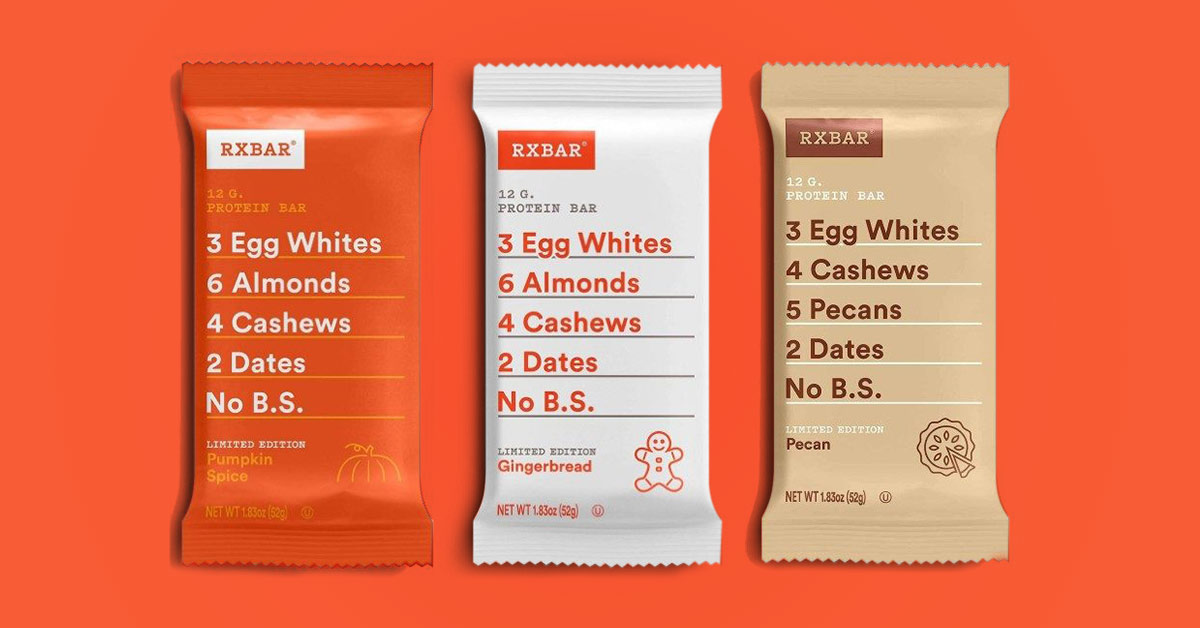 RXBAR
RXBAR has brought back three seasonal flavors to kick off the fall season: Pumpkin Spice, Pecan and Gingerbread. All three bars feature egg whites, dates and nuts and pack 12 grams of protein. Pumpkin Spice is currently available online and at select retailers nationwide for $2.79 per bar and $9.99 per 4-pack. Gingerbread and Pecan will be available online beginning September 20. Additionally, RXBAR debuted its new 10-count pack of Pumpkin Spice and Chocolate Sea Salt minis exclusively at Target.