Published by Rebecca Maness.
On October 10, PETA Director of Social Media Ashley Frohnert spoke at Vegan Fashion Week in Los Angeles about the importance of vegan fashion in the sustainability movement—because sustainable fashion is vegan fashion.
The fourth annual Vegan Fashion Week was also a collaboration with Ukrainian Fashion Week in an effort to invite people to choose compassion and highlight the impact of human activity on the planet. The Sustainability & Ethics panel included Sylven New York designer and founder Casey Dworkin; Sentient designer, founder, and CEO Jimena Suárez Ibarrola; and Desserto cofounder Adrian Velarte.
Vegan Fashion Week has been a leader in the fashion industry by bringing together both emerging and established designers to showcase innovations in animal-free fashion. Brands and designers are pushing fashion forward with everything from leather made from food waste to down made from flowers.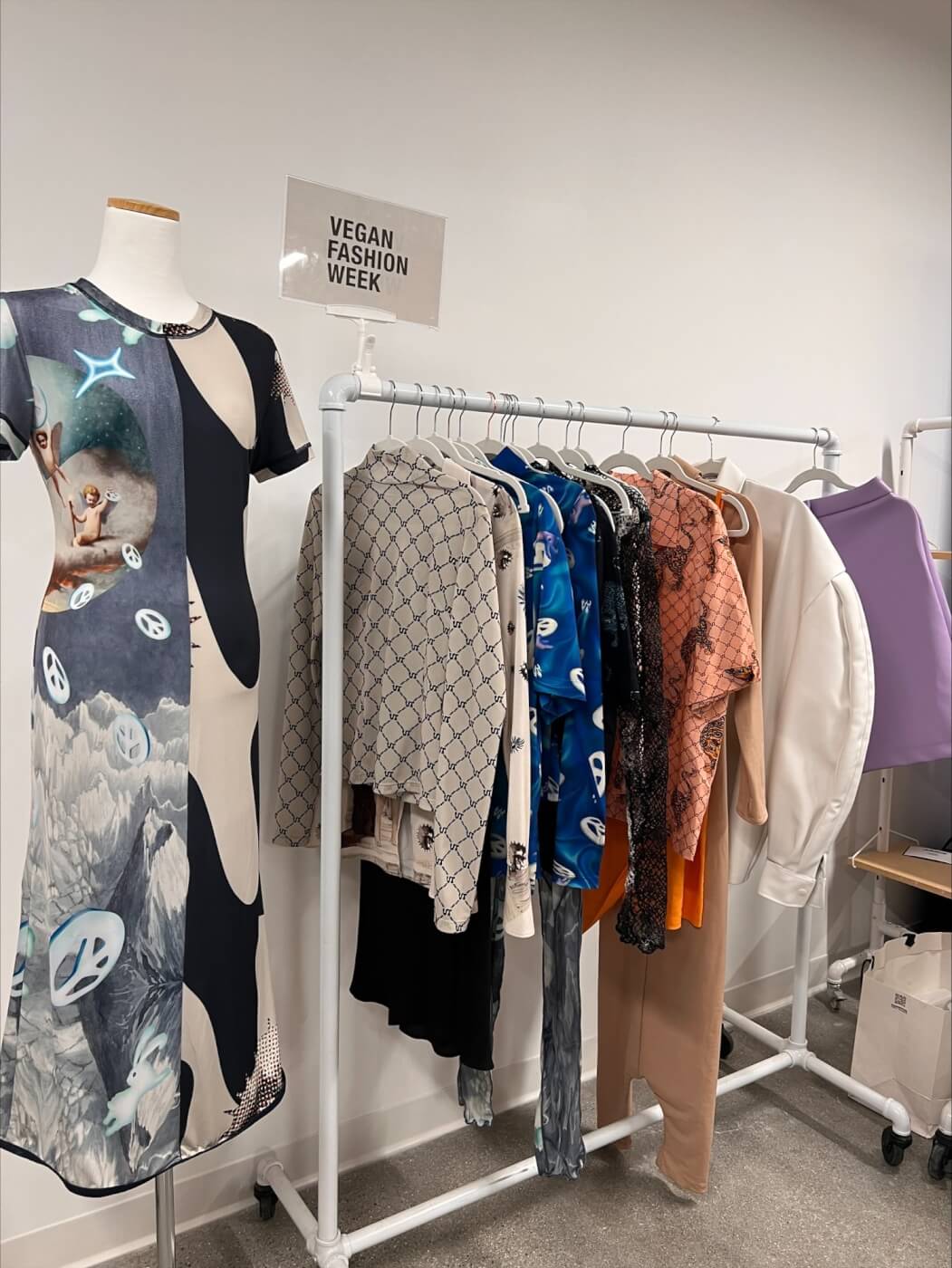 Animal-derived materials like leather, wool, fur, feathers, and exotic skins are all major contributors to the climate catastrophe. Cow leather has nearly 10 times the negative environmental impact of non-animal leathers, like Desserto and Piñatex. Sheep "dip"—the toxic liquid used in the wool industry to rid sheep of parasites—contaminates waterways, damaging ecosystems and killing wildlife.
These materials also come at the cost of animals' lives. Playful cows want to live, not be killed so that their skin can be made into shoes or a handbag. Sheep don't want to endure terrifying and painful shearing—they'd much rather spend time with their flock and chomp on tasty plants.
PETA has worked for decades to expose cruelty to animals in the fashion industry. Even now, we're pushing companies like Urban Outfitters Inc. to do better for animals and the planet by dropping cruelly obtained materials.
Take Action for Animals—Urge Urban Outfitters Brands to Change