We found 10 sweet and savoury options to suit every budget.
Eating vegetarian or vegan is becoming increasingly popular. Problem: finding good addresses is not always easy. Although 100% vegetarian or vegan restaurants are still rare in Monaco, many establishments now provide dishes without meat, fish or animal products. We've put together a summary of what (to eat), where (to find it), and who (to call):
1. Woo
What: Are you looking for an excellent buddha bowl in Monaco? Head over to Woo! Whether they are vegan with homemade hummus and melting carrots or veggie with avocado and eggs, they are a real treat for the eyes and the taste buds. For those with a sweet tooth, many of the desserts are gluten-free, such as the delicious vegan carrot cake. Also on the menu are sandwiches (gluten-free possible), as well as salads, bagels, bruschetta and soups and quiches of the day. Big plus: as far as possible, all products are organic and local. 
Where: 4 Rue Princesse Caroline, 98000 Monaco
When: Monday to Saturday from 7.30am to 6pm. Sit in or take away. 
Who: +377 97 98 09 33
Full menu here.
2. Sexy Tacos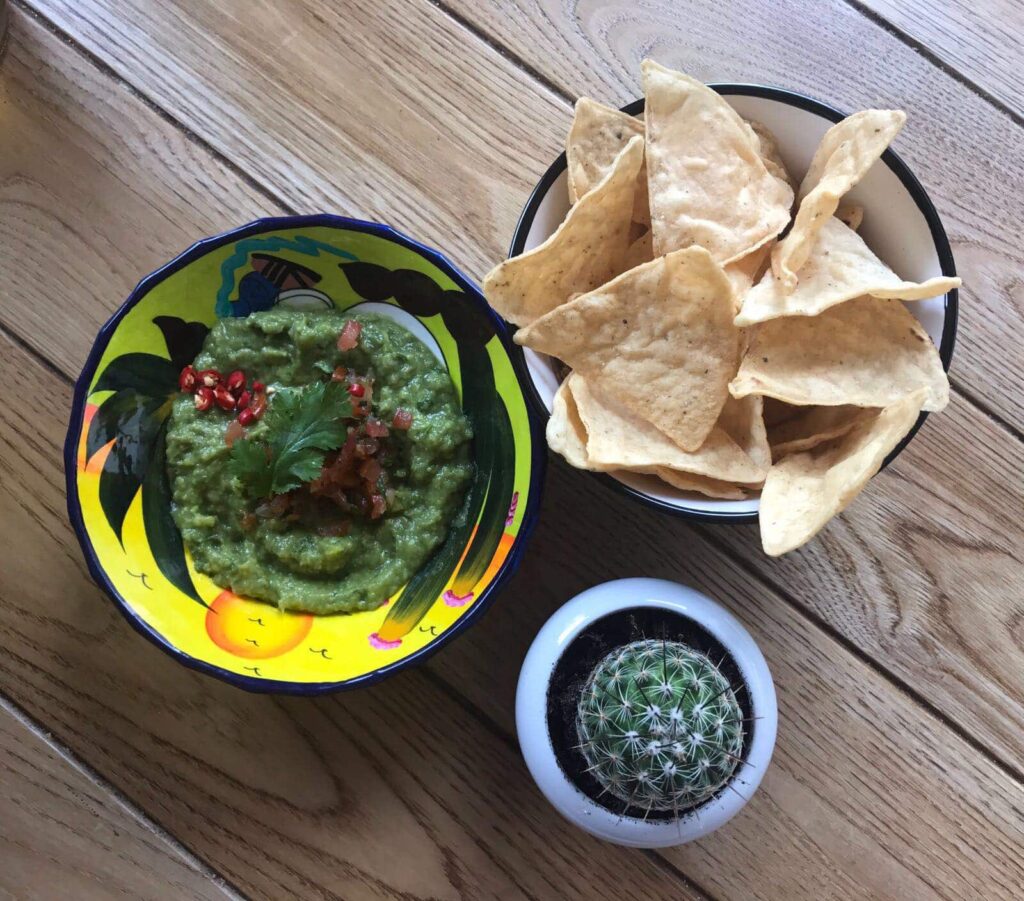 What: Make sure your passport's up to date, Sexy Tacos is whisking you away to Mexico! After his experience at the Fairmont, Chef Pepe Olivares decided to strike out on his own, providing authentic cuisine with the unique tastes of his roots. He decided to include vegetarian or vegan dishes in his menu, and even gluten-free ones, such as the Guacamole de la abuela (Grandma's Guacamole). Big plus: crispy churros for dessert! 
Where: 2 Boulevard du Tenao, Monaco, 98000
When: Tuesday to Friday from 11.30am to 2.30pm and from 6.30pm to 11.00pm. Saturdays only from 6.30 pm to 11 pm. 
Who: +377 99 90 73 38
Full menu here.
3. The Teashop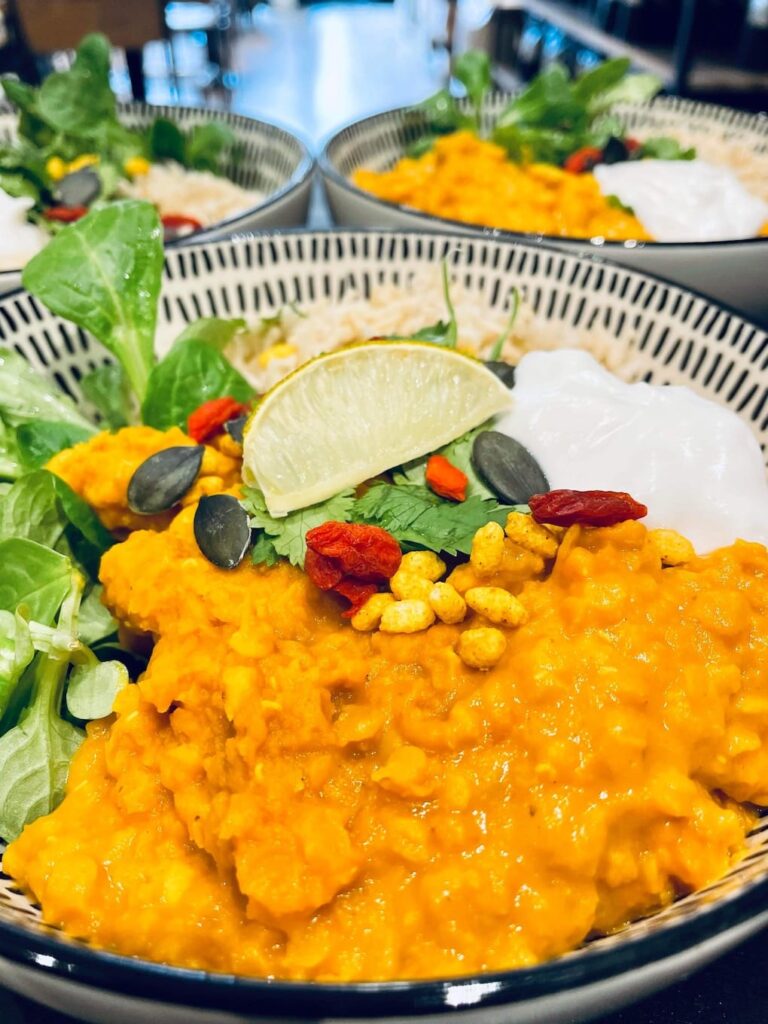 What: You don't just get tea at the teashop, there is also a vegetarian or vegan dish of the day every lunchtime. Chili sin carne, guacamole and coconut cream with smoked paprika, seasonal vegetable tagine, buddha bowl, rāmen… Absolutely everything is worth trying out! A big plus is the superb vegetarian or vegan brunch on the first Saturday of every month. Those with big appetites will appreciate the generous proportions. 
Where: Place des Moulins, 98000 Monaco
When: Monday to Saturday from 9am to 7pm. 
Who: +377 97 77 47 47
Full menu here.
4. Stars'N'Bars
What: If you like a good pizza or burger, Stars'N'Bars does delicious ones, whether vegan or vegetarian, with aubergine. Although the establishment recently announced that it will be closing down on 27 January, you still have two months to enjoy the experience. Don't forget to try the different salads, with their homemade sauce. The Principality's legendary restaurant also has starters such as the "Socca Chips & Salsa". For dessert, we recommend you try the vegan chocolate mousse made with almond milk. So yummy! 
Where: 6 Quai Antoine 1er, 98000 Monaco
When: Tuesday to Sunday from 7.30 am to midnight (from 8.30am on weekends).
Who: +377 97 97 95 95
Full menu here.
5. Blue Bay 
What: With two stars in the Michelin Guide, talented chef Marcel Ravin has created a 100% vegan menu showcasing the vegetables harvested in the Monte-Carlo Bay hotel's own vegetable garden. On the menu, refined dishes and flavours creatively enhanced by the Martinique chef, who is very committed to vegetalising his dishes.
Where: 40 Avenue Princesse Grace, 98000 Monaco
When:
Dinner only from Wednesday to Saturday from 7.30 to 10.30pm. Sundays from 12.30 to 3pm. Please note that the restaurant will be closed from 20 November to 20 December 2022. 
Who: +377 98 06 03 60
Full menu here.
6. The Louis XV
What: This is one of the most prestigious restaurants in the Principality and it too offers a 100% plant-based menu. Located in the Hotel de Paris and proudly boasting 3 stars in the Michelin Guide, the Louis XV, headed up by Chef Alain Ducasse, offers an entirely plant-based menu for lunch and dinner, "Les jardins de Provence". Riviera fruits and vegetables are sublimated by Chef Dominique Lory.
Where: Place du Casino, 98000 Monaco
When: For lunch on Saturdays and Sundays, from 12 noon to 1.15pm. For dinner, Thursday to Monday, from 7.30 to 9.15pm. Please note that the restaurant will be closed from 5 through 28 December 2022.
Who: +377 98 06 88 64
Full menu here.
7. Song Qi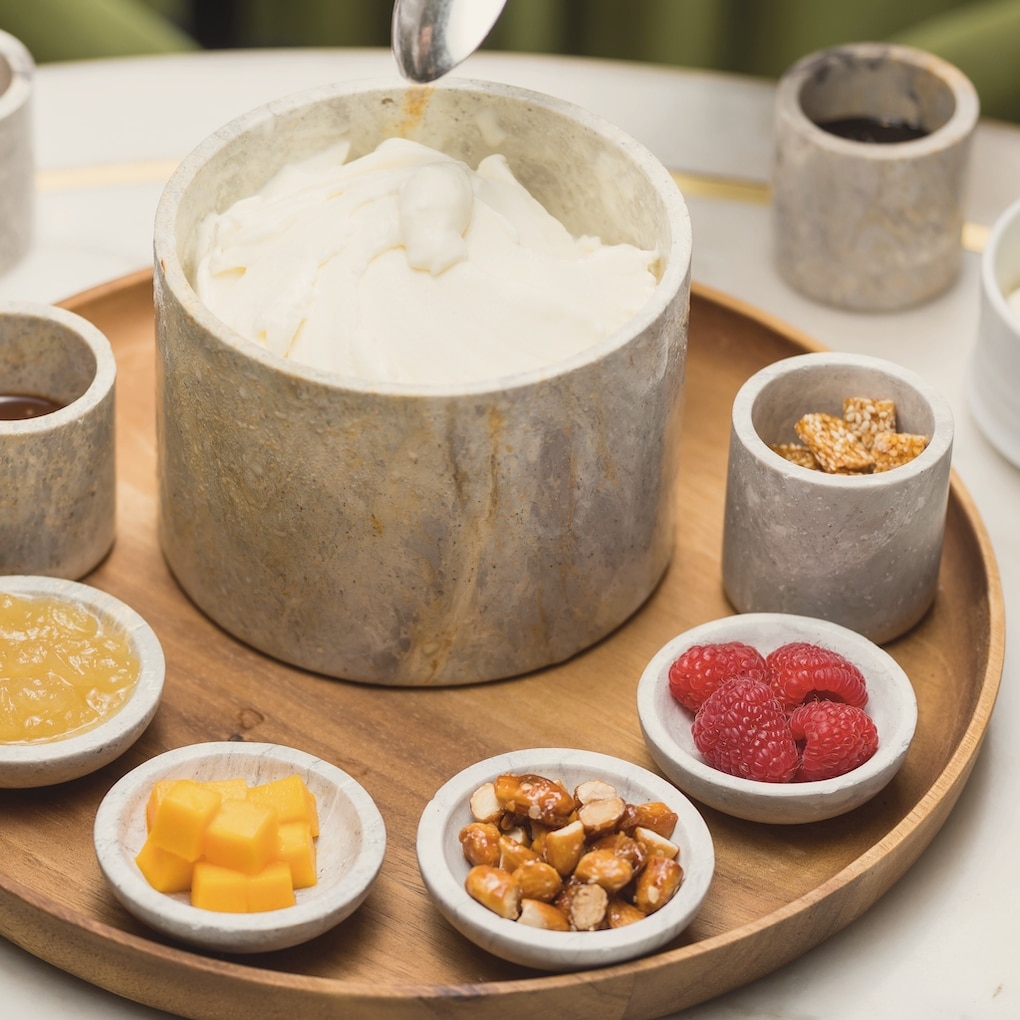 What:
This is a fully immersive Chinese experience. Song Qi provides six vegetarian dishes, including a vegan dish, for lunch. The wok stir-fried vegetables, the home-made braised tofu and rosa bianca aubergines or the delicious vegetable aiguillettes await you in a chic and elegant atmosphere, as Riccardo Giraudi wanted.
Where: 7 Avenue Princesse Grace, 98000 Monaco
When: Every day from 12 noon to 2.30pm. Sunday to Thursday from 7.30 to 11pm. Fridays and Saturdays from 7.30 to 11.30pm.
Who: +377 99 99 33 33
Full menu here.
8. EOLA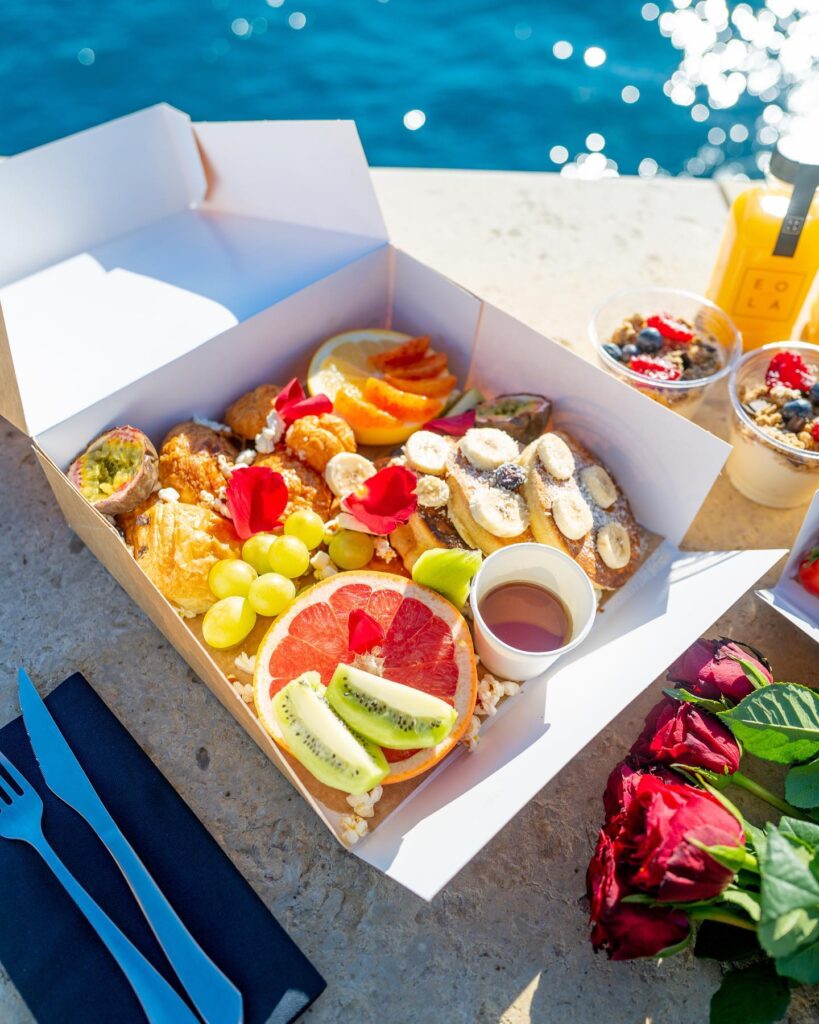 What: All sorts of super Instagrammable vegetarian and vegan dishes! Tofu pokebowls topped with edible flowers and succulent avocado or beetroot hummus toasts, among others. For dessert, you must try one of their bowls with granola and fresh fruit. A big plus: the restaurant provides vegetarian brunch boxes in single or double servings. Ideal for getting the week-end off to a great start.
Where: 11 Place d'Armes, 98000 Monaco
When: Monday to Saturday from 8.30am to 6pm. 
Who: 06 86 10 83 68
Full menu here.
9. Spicy Bamboo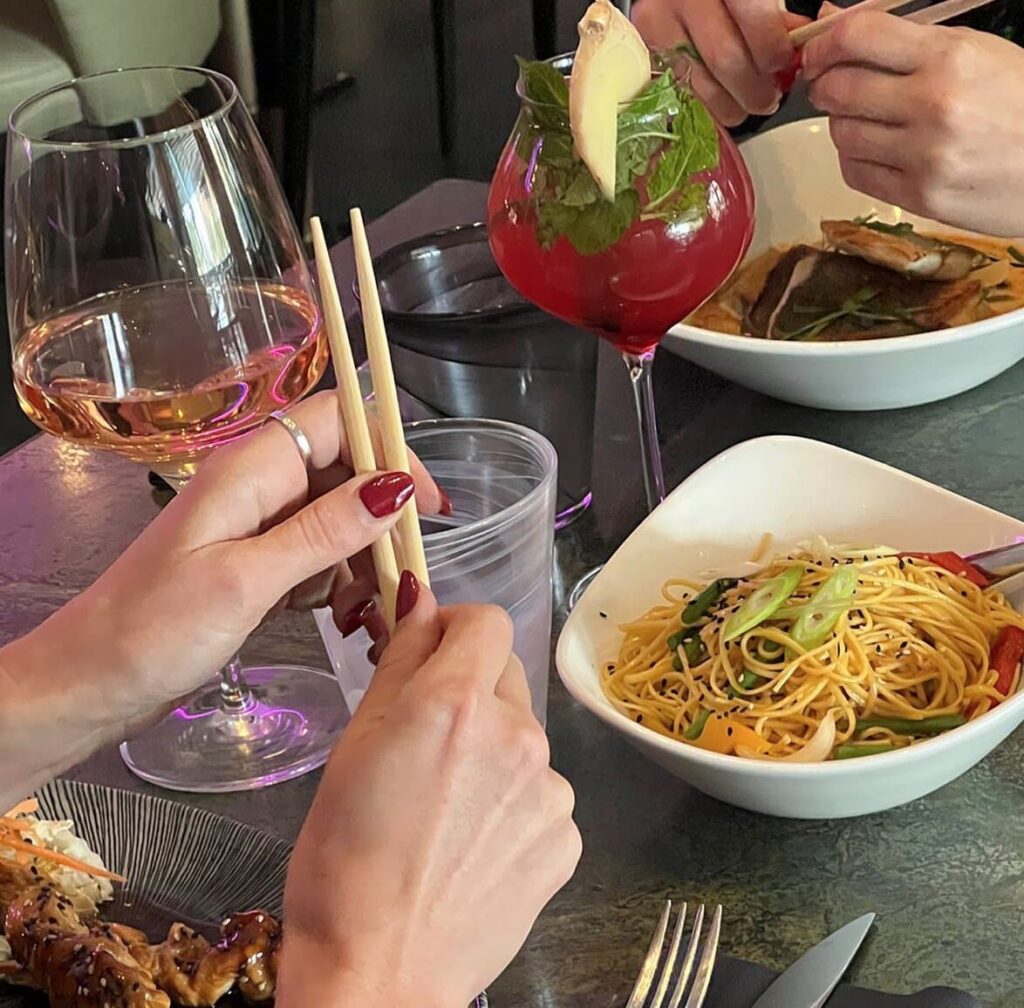 What:
Located in the heart of the Condamine district, Spicy Bamboo is an Asian restaurant. It provides traditional and tasty dishes such as "Pad Thai Kung" made with rice noodles, tofu and tamarind juice. A must-try: roasted aubergine with coconut milk, miso and peanuts.
Where: 1 Place des Bougainvilliers, 98000 Monaco
When: Monday to Friday from 12 noon to 3 pm and 7 to 10 pm.
Who: +377 99 99 03 17
Full menu here.
10. Wake & Waffle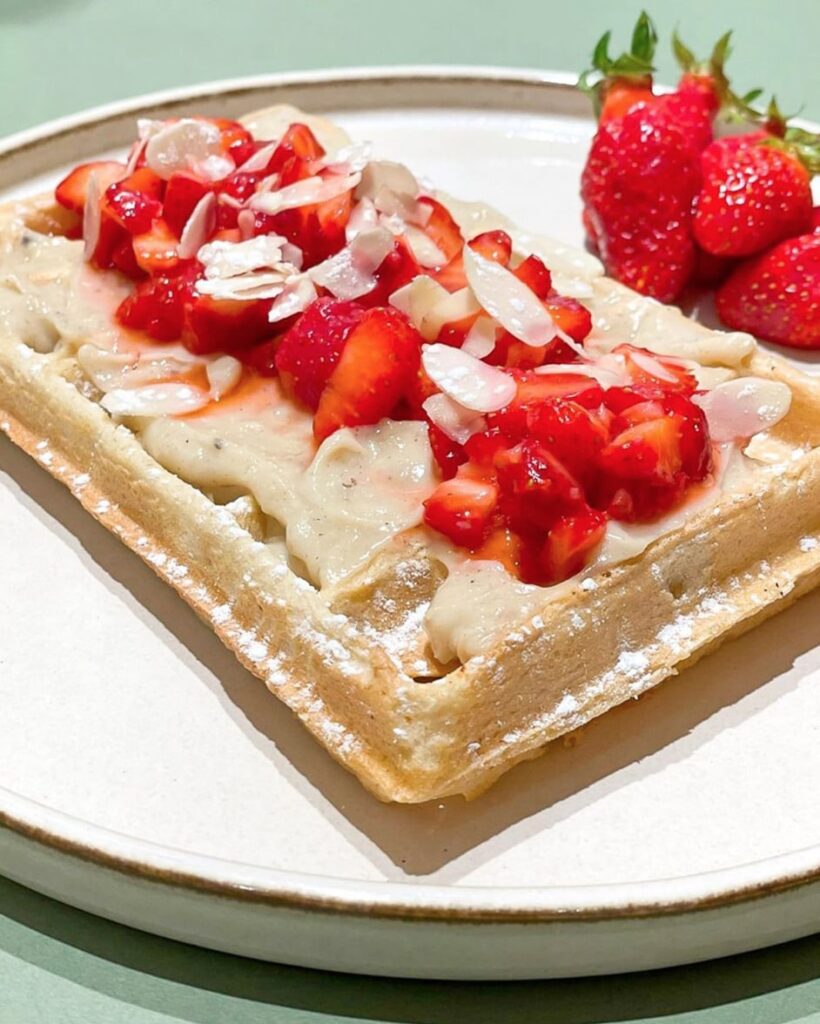 What: Whether you're into sweet or savoury, Wake & Waffle's melt-in-the-mouth yet crispy waffles are always a good idea. In addition to the waffle of the month, vegans can indulge themselves with the "Madame Patate" made with sweet potato, mango-curry tofu and avocado cream. For dessert, you can be in the pink with this waffle made of pink pralines, whipped cream and white chocolate. Bonus: all dishes are home-made using gluten-free flour.
Where: usually 5 Rue Basse, 98000 Monaco and at the Christmas Market during the festive season. 
When: Monday to Friday from 10am to 5 pm.
Who: 06 78 63 73 74
Full menu here.