Mr. Farmer, a health-conscious, vegetable-based café on a bustling street in Omotesando offers delicious food for the "clean eater."
The place is child friendly and can accommodate approximately 50 people. Mr. Farmer has six other locations in Japan, mostly in Tokyo and Yokohama.
My family did not make reservations ahead of our visit, but we did not wait long to be seated. Our table near the front faced a large window.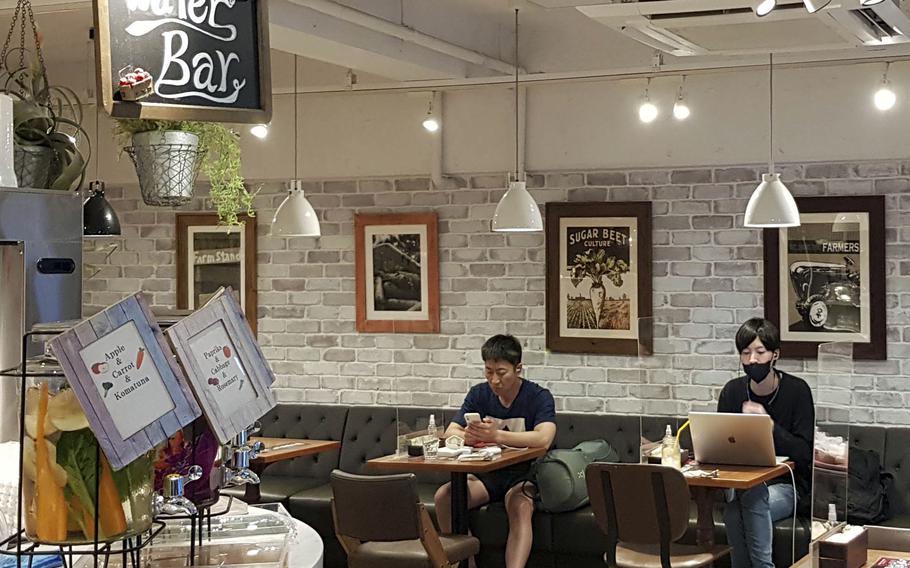 We found the menu by scanning a QR code on a card at our table; the code opened the menu on the restaurant's mobile order website. There is an English menu.
The selections were intriguing if a little pricey. We left after paying the equivalent of an $80 check but understood that Shibuya can be an expensive day out.
All five vegan burger sets on the menu looked tasty. When the food arrived, it became clear that this eatery was another fantastic spot to satisfy our plant-based needs.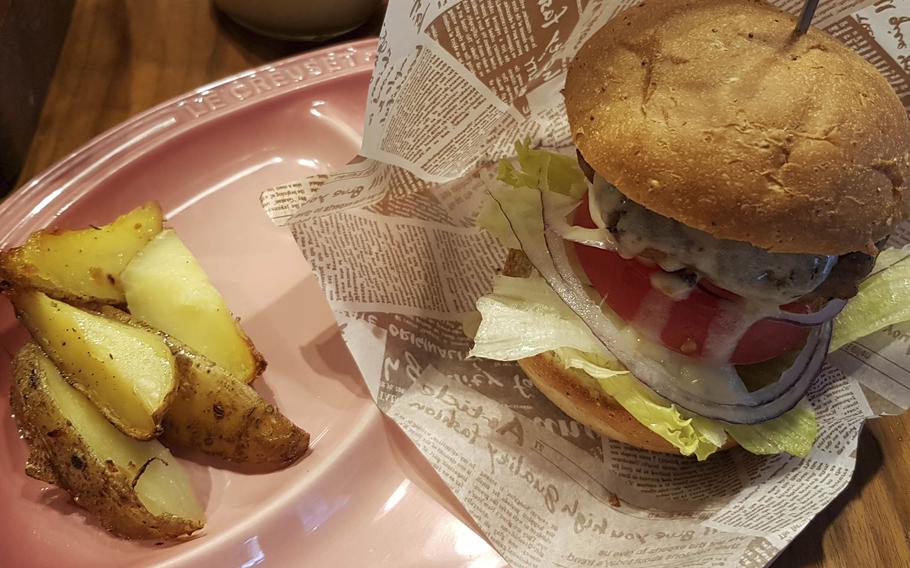 I settled on the soy-based Truffle Cheese vegan burger, which included a side of potato wedges. My wife and son each had the Loco Moco, a Hawaiian dish that usually comes with white rice, topped with a hamburger patty and a fried egg. This version, of course, was made with all plant-based alternatives. Each meal was artistically arranged on the plate.
For a drink, I tried the Dr. Beauty, one of four fruit or vegetable smoothies on the menu. The purple mix of strawberry, blueberry, acai and apple was served chilled in a large glass. We also tried the soy latte, lemonade and iced tea.
Four varieties of flavored water infused with fruits and vegetables were also available at a water bar near the front.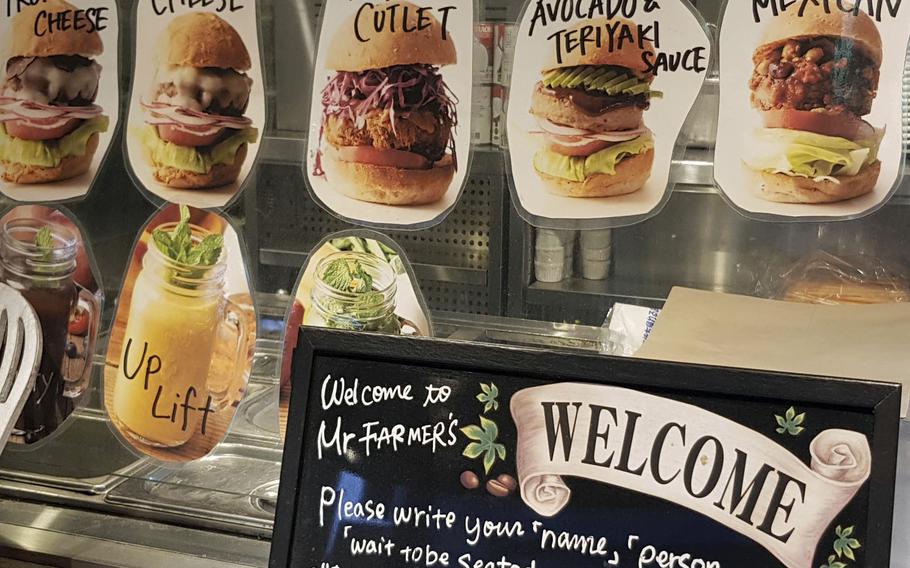 Finally, along with our entrées, we ordered three slices of the delicious-looking blueberry cheesecake topped with plenty of fresh blueberries for dessert. After devouring our main portions, we must have fallen into a food coma because we left before the cheesecake arrived. That was a costly mistake that we still talk about today.
The food was memorable, though, and maybe next time we will get that dessert.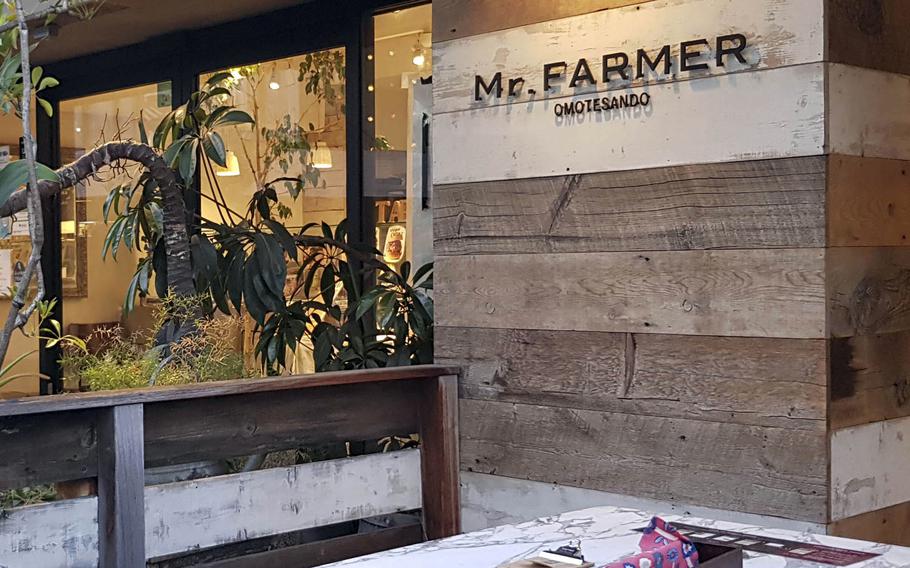 Mr. Farmer
Location: Sepia Harajuku 1F, 4-5-12 Jingumae, Shibuya-ku, Tokyo, 150-0001
Directions: A short walk from Omotesando Station. Google plus code is MP96+6R Shibuya City, Tokyo.
Times: Open daily, 9 a.m. to 8 p.m.
Prices: Main dishes range up to approximately 1,990 yen or about $13.50, not including sides or beverages.
Dress: Casual
Information: 03-5413-4215; mr-farmer.jp