I love appetizers so much that I sometimes prepare a few and call it dinner.
Peanut Butter and Horseradish
This appetizer is an Alexander tradition. I've always wondered if other families eat this.
When we were kids, my brother and I would challenge each other to see who could ingest the most horseradish on a cracker.
Vegan crackers
Peanut butter
Horseradish
Spread about two teaspoons of peanut butter on each cracker. Top the peanut butter with about a half teaspoon of horseradish. The amount of horseradish used can depend on the strength and freshness of the horseradish and the heat tolerance of those eating this appetizer.
Here's something fun and easy for the younger vegans.
Vegan cream cheese comes in strawberry flavor, too. Doesn't strawberry cream cheese with strawberry jam sound yummy?
Vegan cream cheese (plain)
Vegan crackers
Vegan jam
Put about a tablespoon of cream cheese on a cracker. Top with a tablespoon of jam. Serve.
Variation: Top each cracker with vegan cream cheese and a strawberry slice or a halved grape.
Creamed Kale or Collard Greens
Sometimes I cream kale; sometimes I cream collard greens. Either way, this is delicious and nutritious. When people ask me for the recipe, they're always surprised to learn that they've been eating collard greens (or kale).
2 teaspoons canola oil
1 large onion, chopped
2 large bunches of kale or collard greens
¼ cup chunky almond butter
¼ cup water
2 tablespoons low-sodium soy sauce
Wash greens and remove woody stems. Dry and chop the greens.
In a large pot over medium heat, saute onion in oil for about eight minutes. Add greens and cook until wilted, turning frequently, for about five minutes.
Place cooked greens and onions into a food processor with the almond butter, water and soy sauce. Blend until fairly smooth. (Depending on the size of your food processor, you may need to blend the ingredients in batches.)
We like the creamed greens on warmed naan, but it's also good as a sandwich filling or on its own as a side dish.
Batter:
½ cup unsweetened non-dairy milk
¼ teaspoon salt
¼ teaspoon ground black pepper
½ teaspoon garlic powder
1 cup panko breadcrumbs
1 bottle of teriyaki sauce
Garnish: sliced scallions, sesame seeds
Preheat oven to 450 degrees. Cover a baking sheet with parchment paper or foil.
Remove florets from the cauliflower and break into wing-sized pieces.
Whisk non-dairy milk, salt, black pepper and garlic powder in a bowl to make a batter.
Place panko in a separate bowl. Dip each piece of cauliflower into the batter then roll it around in the panko, then place on the prepared baking sheet. Bake the wings for 22 minutes or until lightly browned.
The cauliflower wings can be lightly basted with the teriyaki sauce, then put back into the oven for five minutes or served without basting. Sprinkle the wings and the sauce with chopped scallions or sesame seeds before serving, if desired.
3 packages (1.9 ounces each) frozen miniature phyllo tart shells
(1) 14-ounce can water-packed artichoke hearts, rinsed, drained, finely chopped
1/2 cup shredded vegan mozzarella cheese
1/4 cup vegan cream cheese
2 tablespoons nutritional yeast
2 tablespoons vegan sour cream
1 tablespoon vegan mayonnaise
2 garlic cloves, minced
Garnish: black pepper, minced parsley
Place tart shells on baking sheet. In a small bowl, combining the remaining ingredients and spoon into tart shells. Bake at 350 degrees for 10-15 minutes. Serve warm or cold.
1 head cauliflower, coarsely chopped
1 pound Brussels sprouts, washed and halved
2 tablespoons canola oil, divided
1½ cups water
½ cup nutritional yeast
½ teaspoon garlic salt
1 teaspoon pepper
1 tablespoon lemon juice
1 round loaf of bread
Preheat oven to 425 degrees.
Rub cauliflower and Brussels sprouts with two tablespoons of oil. Place on a baking sheet and bake for 25 minutes. Set sprouts aside.
Blend cauliflower with water, nutritional yeast, garlic salt, pepper and lemon juice. Thin with more water or non-dairy milk or soy cream if the fondue is too thick.
Cut the center out of loaf of bread to make a bread bowl. Cube the bread removed from the bread bowl. Toast the bread bowl in the oven for about seven minutes.
Pour the cauliflower mixture into the bread bowl and serve with the sprouts and bread.
This is a family favorite because it's simple to prepare. Allegedly, nine out of 10 of shishito peppers are mild. Sometimes, most of the peppers are spicy hot and sometimes it seems that all the peppers are mild. It's Russian roulette in a pepper!
To eat a roasted pepper, grab it by the stem and bite off the pepper, seeds and all. The pepper will be tender and sweet and may, or may not!, have a bit of heat.
1 bag of shishito peppers
1 tablespoon canola oil or toasted sesame seed oil
1 tablespoon seasoning blend: try garlic and onion salt, salt and pepper, seasoned salt, steak seasoning or your favorite blend
1 bottle peanut, ranch, teriyaki or other sauce
Wash and dry peppers. Place peppers on a baking sheet and rub with oil then season with your choice of seasoning. Broil until blistered on one side, remove from oven, turn, and place back under the broiler until the second side of the pepper is blistered. Serve hot with sauce on the side.
Peanut Tofu in Cabbage Leaves
This is as beautiful as it is tasty.
(1) 15-ounce block of extra-firm tofu
Canola oil spray
Fresh mango salsa, store-bought or made fresh
Peanut sauce, store-bought or made fresh
Head of purple cabbage
Chopped peanuts for garnish
Preheat oven to 400 degrees.
Cut tofu into bite-size squares. Place the tofu on lightly sprayed baking sheet. Spray the tofu and place in the oven for 30 minutes, turning once midway through baking.
Slice this stem from bottom of the cabbage. Place the cabbage in a bowl and cover with boiling water for one minute. Rinse under cold water to prevent burning your hands. Working from the stem end of the cabbage, gently slide your thumb under each leaf to separate each leaf from the head. Place the cabbage back into the water when the leaves become too stiff to remove without ripping. After the outer leaves have again softened, pull the cabbage out, rinse with cold water, and again proceed in removing leaves.
To assemble the cabbage wraps, toss tofu with peanut sauce and place on one side of each cabbage leaf. Place the salsa on the other side of the cabbage wraps. Top with peanuts and serve.
Beet hummus tastes great and the pink color is festive.
(1) 15-ounce can chickpeas, drained
1 can beets
3 tablespoons tahini sauce
1 lemon, zest and juice
3 tablespoon olive oil
1 garlic clove, pressed
1 teaspoon ground cumin
½ teaspoon salt
Black pepper, to taste
Crackers, cucumber slices, and/or daikon radish slices
Garnish: avocado chunks, walnuts, parsley, olives
Place chickpeas, beets, tahini, lemon, olive oil, garlic, cumin, salt and pepper in a blender. Blend until smooth. if it's too thick, add some of the chickpea liquid or some water until the desired consistency is reached.
Taste and adjust the seasoning according to your own taste. Add more salt, lemon juice or olive oil if desired.
Spread the hummus on crackers or cucumber slices and garnish as desired.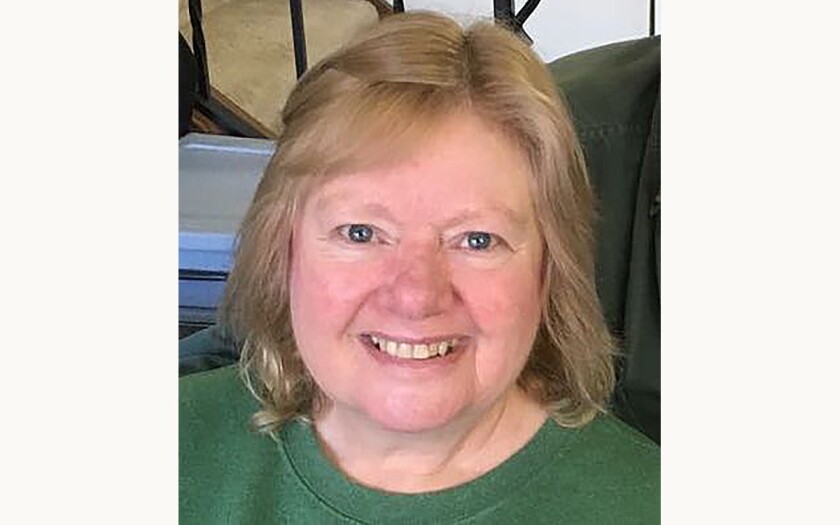 Susan Alexander is food columnist for the Duluth News Tribune. She loves gardening, farmers markets and creating delicious meals consisting of whole grains, fresh vegetables and fruits.
window.fbAsyncInit = function() { FB.init({
appId : '929722297680135',
xfbml : true, version : 'v2.9' }); };
(function(d, s, id){ var js, fjs = d.getElementsByTagName(s)[0]; if (d.getElementById(id)) {return;} js = d.createElement(s); js.id = id; js.src = "https://connect.facebook.net/en_US/sdk.js"; fjs.parentNode.insertBefore(js, fjs); }(document, 'script', 'facebook-jssdk'));