Spanish low-cost carrier Vueling is launching a range of brand-new vegan, veggie, and gluten-free options in its inflight menu, expanding its current selections from eight pages to 26.
What's new?
Following requests from coeliacs and those following plant-based diets, Vueling has added 12 new options to its current menu to accommodate its diverse range of passengers and their dietary requirements. It will improve on the airline's environmentally conscious spring menu, adding an array of items to its 'alternative' dietary selection.
Recently added items for coeliac and gluten-intolerant passengers include gluten-free beer, almonds, chicken noodles, sweeties, and a traditional Spanish omelet. Vegans and vegetarians are able to order a new 'Vegan Box' featuring a mix of black olive tapenade, hummus, and breadsticks, as well as a vegetarian wrap with Cajun mayo, rice, beans, red cabbage, and cheddar cheese.
The additional culinary selections will significantly expand the carrier's Shop on Board catalog, providing customers with an extensive range of onboard products to purchase during their flight. Other new menu items include Spanish-produced Ramón Bilbao D.O. Rioja red wine, savory egg muffins, and banana bread.
Each purchase will allow passengers to donate to Vueling's longstanding NGO partner, Save The Children. Donations will go directly toward the charity's emergency fund for children affected by war, poverty, and natural disasters. Since 2015, the airline has notably raised over $1 million for the cause, subsequently allocated to various social projects for refugees in Europe.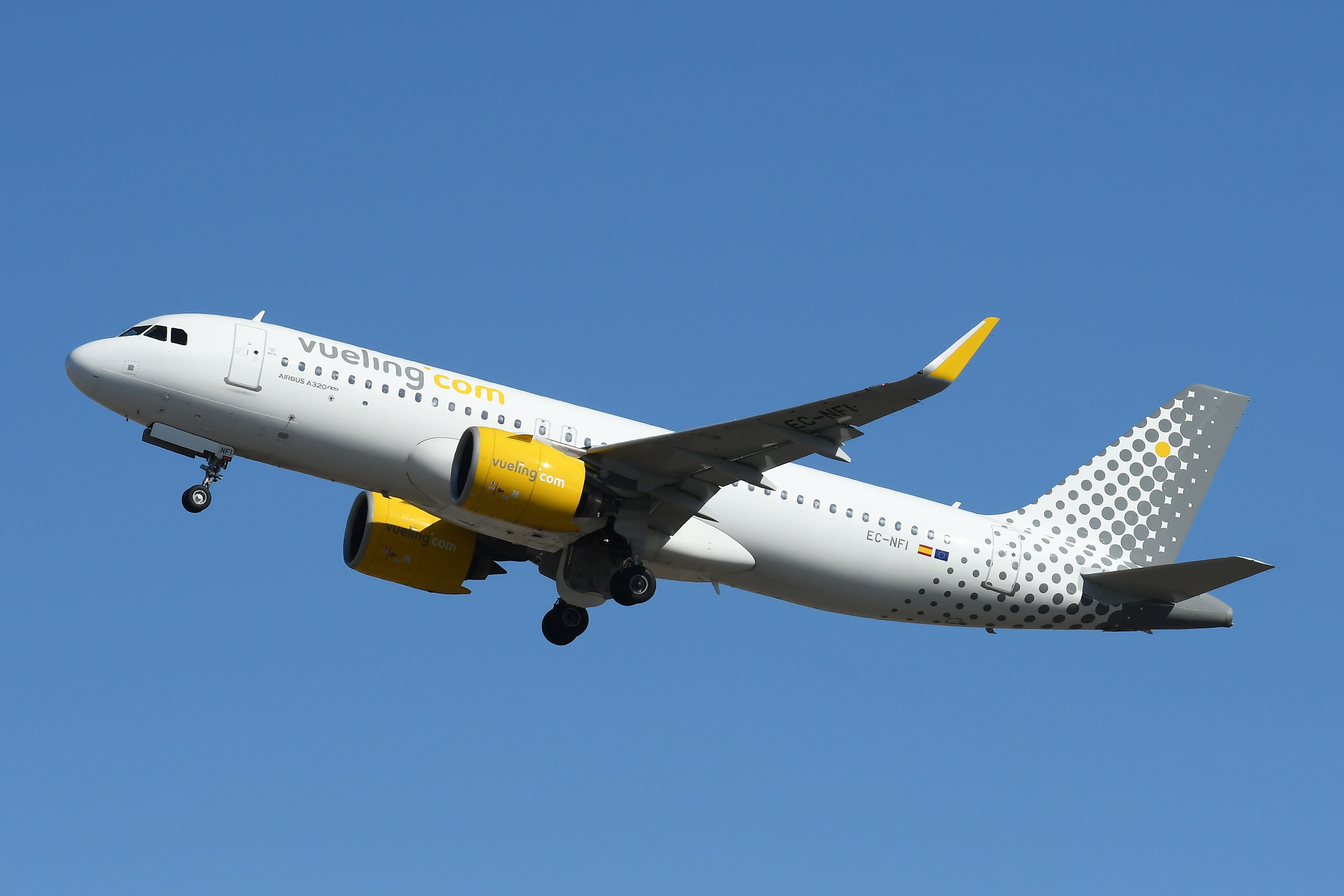 Photo: Getty Images
Continued sustainability
Eco-conscious passengers will not have to worry about a potential increase in food wastage despite an increase in items; Vueling will continue its commitments to sustainability and reduction of single-use plastics onboard its flight.
In April, the carrier implemented a €0.50 ($0.52) discount on drink purchases for passengers with reusable drinks containers. A complimentary hot or soft drink is also provided to travelers that purchase one of Vueling's reusable bottles in-flight.
The drive looks to be a success for the airline. Since 2021, Vueling has reduced its inflight plastic consumption by almost 1,300 tonnes, with 443 tonnes of single-use plastics cut through 2022.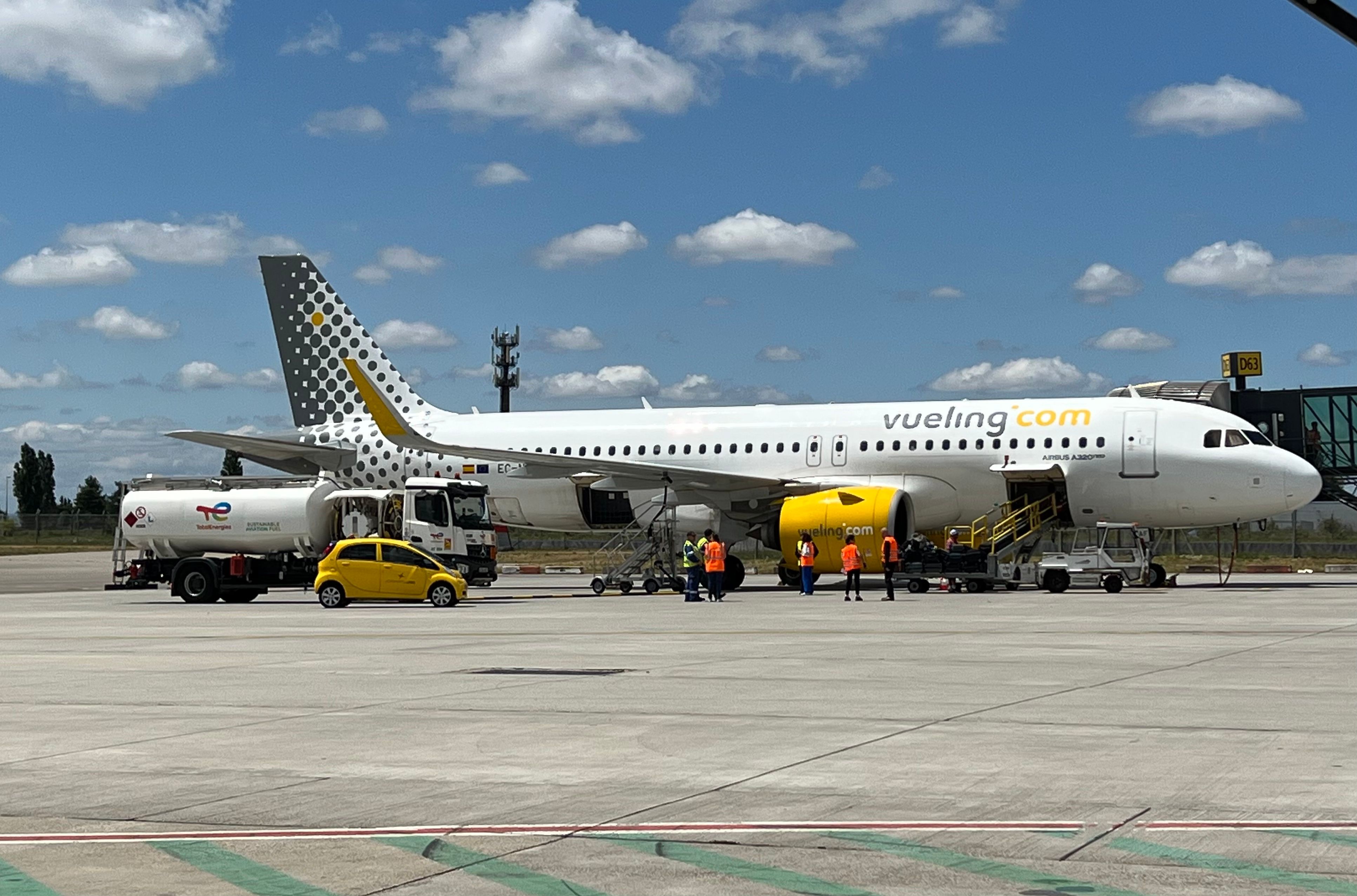 Photo: Linnea Ahlgren – Simple Flying
"We are committed to making our range more sustainable by eliminating plastic from items such as stirrers, straws and cutlery," noted Vueling in an April statement.
"We are also working with providers to list products with packaging made of sustainable or recyclable materials and made receipts available online to save paper."
Since 2012, the airline has been working alongside its parent company IAG to reduce its carbon and ecological footprint drastically.
Earlier this year, Vueling launched an initiative for passengers to voluntarily contribute towards the purchase of Sustainable Aviation Fuels (SAF) to fuel the flight to replace typical kerosene-based aviation fuel without raising standard ticket prices. The carrier is currently aiming for a target of 10% SAF usage by 2030, reducing its net carbon emissions by 20%.
What are your thoughts on Vueling's new menu items? What other food or drinks would you like to see the airline offer? Let us know in the comments.
Source: Business Insider