There are more athletes than ever turning towards a plant-based diet and those who have taken the step have sung the praises of going vegan.
Some sportspeople have said they may have made the change for performance purposes only, but others have said that the lifestyle change has brought many different positives effects across their lives.
Breakfast is often cited as the most important meal of the day, which can set you up for what is to come in the following hours.
Danny Webber is a performance nutritionist, SENR registered practitioner and a U.K. anti-doping accredited adviser who has worked with Newcastle Falcons' professional rugby players, Table Tennis England, soccer stars and basketball pros. He told Newsweek what the best vegan breakfasts are for athletes at the moment.
Webber explained what needs to be considered when turning to a plant-based diet.
"The main thing is making sure that they get the right quality of nutrition for their needs," he said.
"One of the first things to be lowered when swapping to a vegan based meal is a lack of protein, so it is ensuring that you have good quality protein there, and that is ensuring you're having a soya-based milk. That's a better alternative to any of the nut-based options."
Describing what he recommends for a solid vegan start to the day, Webber said: "So if you were having porridge, for example, some soya milk and Alpro yogurt on top, keeping it colorful with some fruits, nuts and seeds and that would give a great combination of carbohydrates, fats and proteins and a lot of vitamins and minerals as well.
"Another option might be having scrambled tofu with turmeric with added vegetables like spinach and served on granary toast—you may like to add some cherry tomatoes in there as well. You may like to have an Alpro yogurt-based smoothie bowl."
Webber said moving to a plant-based diet should be done for the right reasons and not because it is a fad someone has seen.
"If they are coming to me for nutrition advice on the back of seeing or reading about a dietary trend then I would tell them to think of the bigger picture and stick to something that actually sustainable and what they enjoy eating rather than thinking what other people do," he said.
"Elite athletes don't actually do that anyway, they know that they need to eat good quality food. If they prefer to be plant-based, then that's absolutely fine and that can always be accommodated with a range of different nutrients from that food group.
"Otherwise, it is adding the odd supplement in to replace any nutrients they are not going to get from not having them in their diet."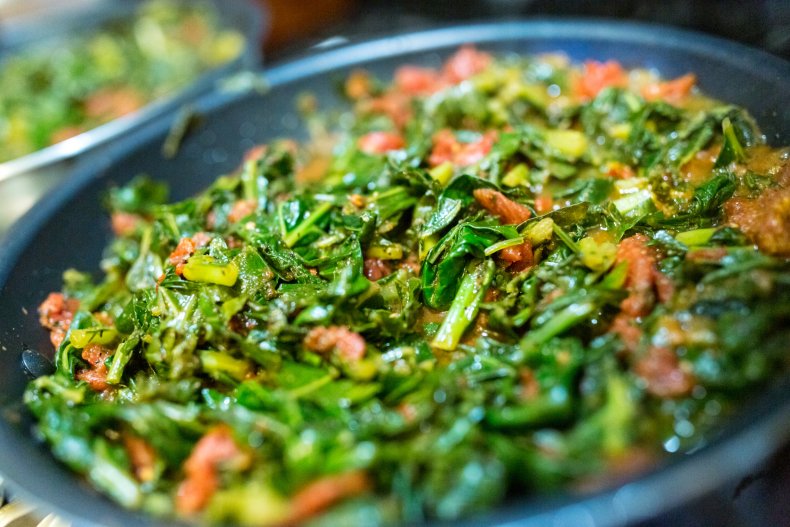 According to Webber, there has been a move to veganism among athletes, but it is not a trend quite yet.
"I wouldn't say it is massive [the number of athletes becoming vegan] but I know it is a very attractive thing. I guess the reasons why they do it would be my biggest concern," he said.
"If they are doing it because of their beliefs in it, then that's great but if they are doing it because they have read something, or have watched the Netflix documentaries, then they are doing it for the wrong reason, and it is educating them on that side of [wanting to become vegan]."
Among those who have made the switch to a plant-based diet is NBA star Chris Paul who has credited it to reducing inflammation and muscle pain in his body.
The 37-year-old Phoenix Suns point guard made the jump in 2019, originally for "performance purposes," but he soon decided that a plant-based diet was "for life" and he has often promoted this to his millions of social media followers.
Speaking to GQ, Paul said: "Years ago, I probably wouldn't have even gone outside to run around with my kids and all the other activities because my body would be aching. Now, with the constant lifting and making sure that my body is always ready, it's been a good lifestyle change for me.
"I think reducing inflammation has helped me. I'm not saying going plant-based is for everybody but for me, that was one of the first things I focused on. To play the amount of games and minutes that I've played and still feel good is a win for me."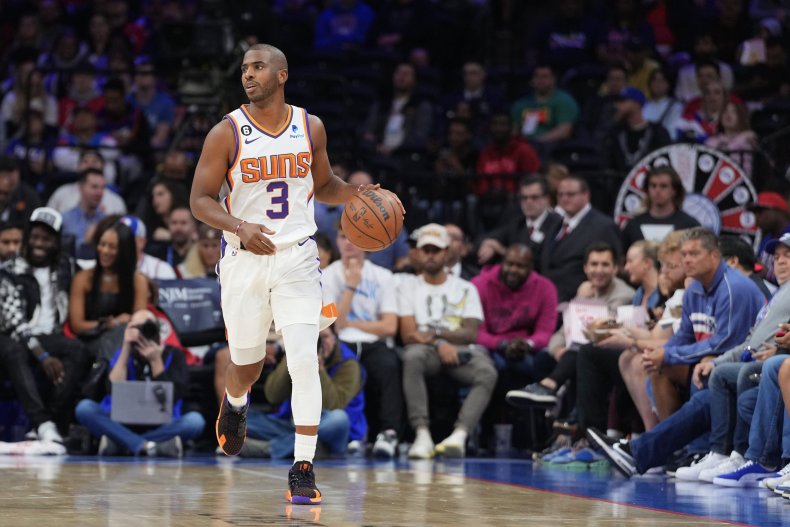 Paul has hailed JustEgg scramble and Beyond Meat sausage patties as well as vegan cookies among his favorite foods.
He said: "There are so many different foods that you're able to eat… The biggest thing when I went plant-based is it opened me up to the diversity of foods that you can have."
Roxana Ehsani, MS, RD, CSSD, LDN, a media and sports dietitian located in Miami, told Newsweek about whether there are benefits eating vegan eggs and the nutritional values of plant-based meat substitutes.
She said: "Vegan-friendly meat alternatives have been around for a few years now, and plant-based egg substitutes are also now on the rise too.
"They are great alternatives for people who wish to follow a plant-based diet or incorporate more plant-based foods and less animal products into their diet. However, I wouldn't say these alternatives are necessarily healthier than whole foods.
"If you choose to go vegan or vegetarian, I typically recommend for people/athletes to choose whole foods that naturally are rich in protein, rather than turning to meat or egg alternatives."
Ehsani continued: "You can get plenty of protein from whole grains such as quinoa, farro, buckwheat, oats, kamut, millet. Also from lentils, beans, edamame.
"There's a lot of bean-based pastas or rice on the shelf now too that are high in protein like chickpea pasta or lentil pasta or bean-based rice. Also consuming leafy greens like kale and spinach pack a few grams of protein too.
"Nuts and seeds like pistachios, walnuts, almonds, chia seeds, flax seeds and hemp seeds also pack plant-based protein. The meat or egg substitutes do have lots more ingredients than the ingredient they are trying to copy and may have higher amounts of sodium too."
Do you have a tip on a sports story that Newsweek should be covering? Do you have a question about the World Cup? Let us know via [email protected].