ALLENTOWN, Pa. – A new plant-based cafe in Allentown is creating a lot of buzz in the local vegan community.
Living Electric, offering vegan, all-natural juices, smoothies and meals, opened a few months ago at 1502 Chew St.
The space previously housed Hummus House, a family-operated eatery known for its twists on classic Middle Eastern cuisine, which moved to East Third Street in south Bethlehem in late 2021.
Living Electric owner Jessica Cruz is serving up an array of creative, made-to-order dishes, including vegan tacos, quinoa stir-frys and pasta primavera, along with cold-pressed juices such as "magic pear" and smoothies such as "mango berry blast."
The food and drinks aren't just attracting vegans, though. Customers adhering to a wide range of diets are flocking to the shop.
"I had a guy come in who eats meat, and when I came over to give him the bill, he said that he enjoyed our vegan chop cheeze more than the original chopped cheese with beef that he had in New York," Cruz said. "I was blown away. It was such a huge compliment."
Cruz, a former hair stylist, began making vegan meals for clients, friends and family as a side venture in 2017.
"It started with one friend," Cruz said. "The next thing I knew, I was doing it for her sister, another friend and another friend, and it just kept growing from there. At one point, I was doing meal prep for about 16 people, making deliveries three times a week."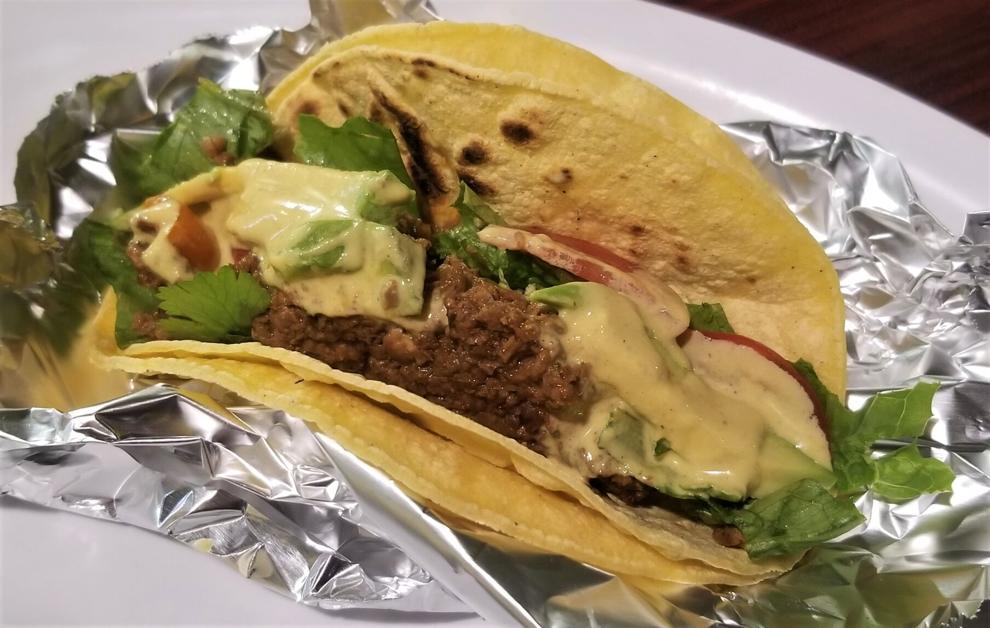 "When this space became available, I decided to finally just make the leap and open my own cafe. It's kind of funny how it all worked out because I was a faithful customer of Hummus House when it was operating here."
At Living Electric, customers can build their own creations by choosing from various plant-based options, including walnut meat, chickpea tuna, stewed chickpeas, oyster mushrooms or portobello mushrooms, and incorporating them into dishes such as avocado toast, coconut wraps and margherita pasta.
The vegan tacos and chop cheeze have been especially popular, Cruz said.
"Our walnut meat, which is similar to ground beef, is definitely a top seller," she added. "People can't get enough of that in their tacos, with our cashew cheese sauce, avocados, lettuce and tomatoes. We also have a 'Buddha Bowl,' with roasted potatoes, rosemary and whatever else people want. Some customers will load their items up with mushrooms, stewed chickpeas and walnut meat."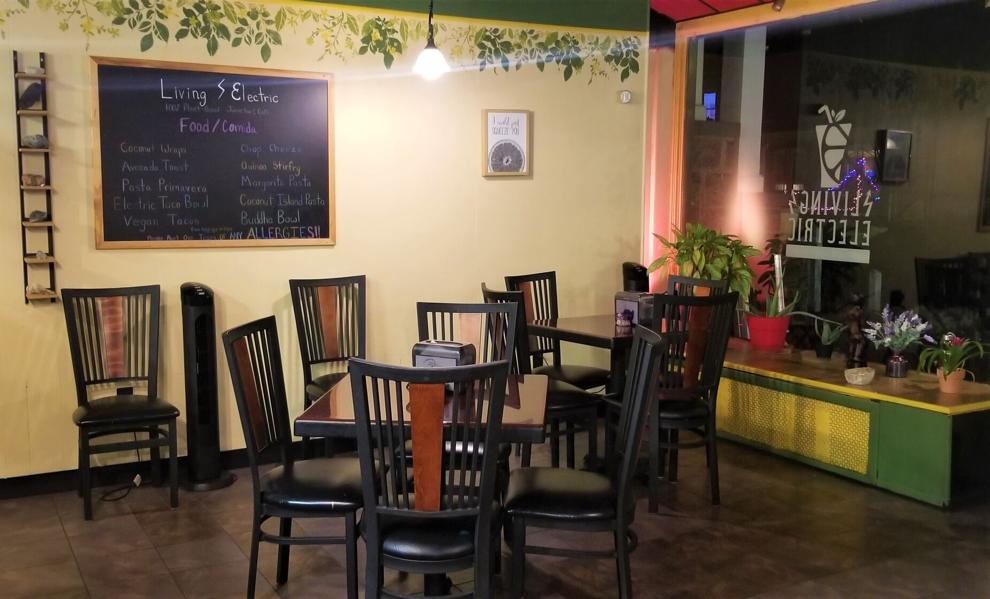 The 16-seat cafe also serves specialty drinks such as herbal coffee, ImmuniTea, Key lime refreshers and smoothies such as "strawberry nana."
Customers can customize their smoothies with a variety of ingredients, including ginger, greens, cayenne pepper and hemp seeds.
Another option is sea moss, which has a wide array of health benefits, including assisting with weight loss, reducing inflamation, supporting liver and kidney functions and improving skin issues such as acne and eczema.
"I came up with the name, Living Electric, because we're electrical beings," Cruz said. "At the end of the day, our food is what's fueling our bodies. So, when we consume certain things, there's good fuel and not so good fuel."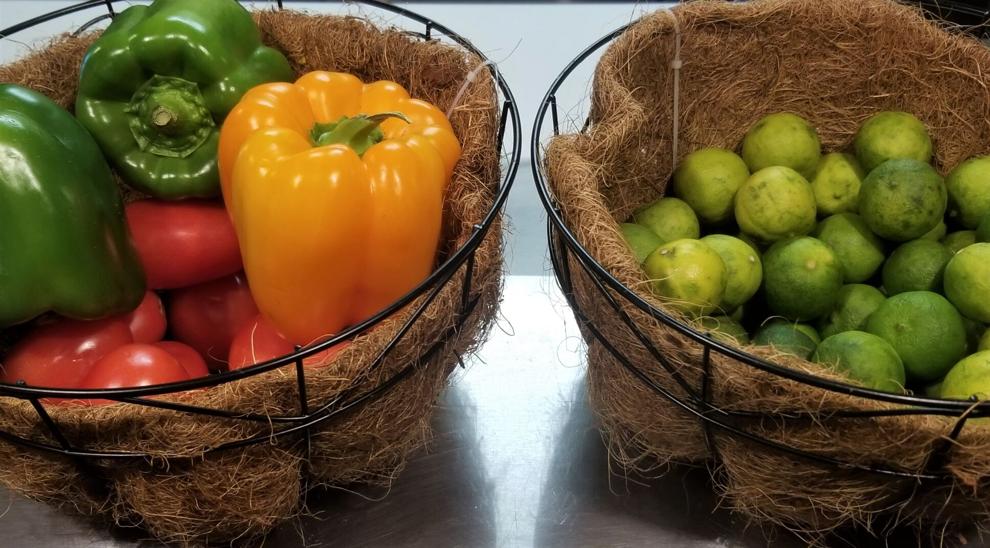 Living Electric, which will have outdoor seating beginning in the spring, is open 11:30 a.m. to 7 p.m. Tuesday through Saturday. The cafe will host an Animal Defenders Greater Lehigh Valley meet-up, featuring raffles and other fun, 2-5 p.m. Saturday, Jan. 28.
For more information or to place a take-out order, call 484-232-9345 or visit livingelectricllc.com.
More in Lehigh County
Allentown city councilman to open women's fashion boutique next to menswear store in Center City
ALLENTOWN, Pa. – A prominent business owner and Allentown's newest city councilman is planning to expand retail operations in downtown Allentown.
Santo Napoli, owner of men's clothing, footwear and accessories store assembly88 at 544 Hamilton St., is planning to open a women's fashion boutique adjacent to assembly88 later this year at 542 Hamilton St. Read full story.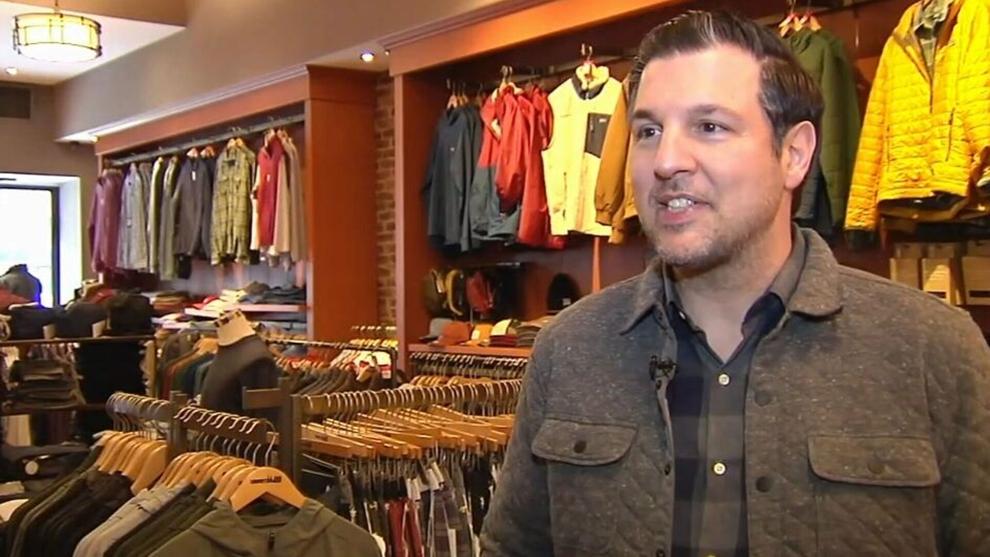 Popular consignment shop offering children's and maternity items moves to new Lehigh County spot
EMMAUS, Pa. – A popular consignment shop selling gently used baby, children's and maternity items has found a new home in Lehigh County.
Let's Play Tag, which previously operated on Route 309 in the Germansville section of Heidelberg Township, in December moved to a larger space at 419 State Ave., Suite 1, in Emmaus. Read more. 
Lower Macungie salon to celebrate grand opening with $6.99 haircuts
LOWER MACUNGIE TWP., Pa. – A national hair salon chain is expanding its presence in the Lehigh Valley.
Great Clips, offering haircuts and other haircare services for men, women and children, will hold a grand opening 8 a.m. to 6 p.m. Saturday, Jan. 28, at 6465 Village Lane, Suite 3, in Lower Macungie Township. Read full story. 
Sports, entertainment facilities
After roof collapse 2 years ago, Northampton bowling alley ready to roll again with several upgrades
NORTHAMPTON, Pa. – Nearly two years after a winter snowstorm forced it to temporarily close, a popular bowling alley is ready to roll again in Northampton County.
Hampton Lanes, a 24-lane bowling alley at 326 Main St. in Northampton, is set to reopen at 4 p.m. Tuesday with several upgrades – including new lanes, pinsetters, arcade games and big-screen TVs. Read more here.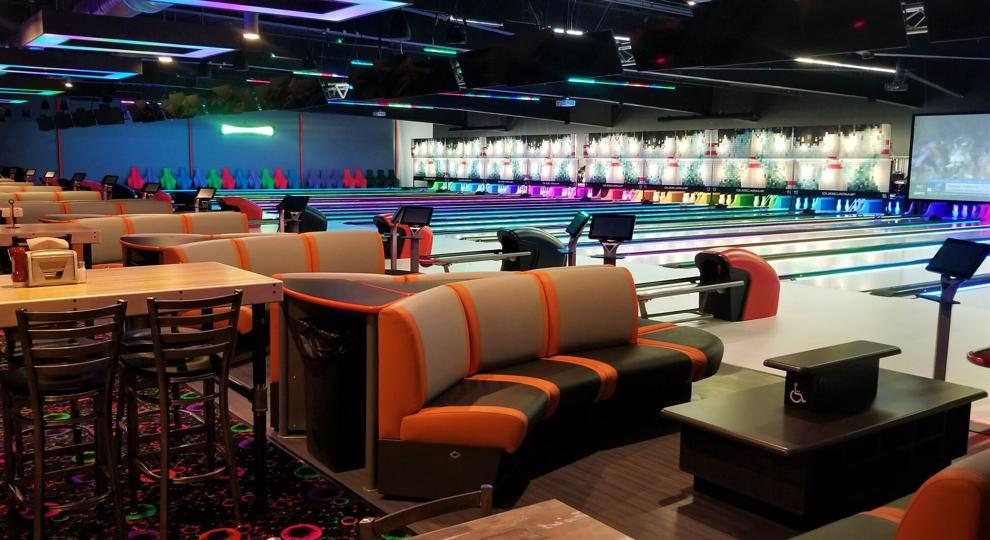 Phillipsburg gym owners expand operation to include indoor golf, entertainment center
PHILLIPSBURG, N.J. – Golfers looking to stay at the top of their game year-round can take a swing at a new facility in Warren County.
The Golf Center at Burley's, an indoor venue featuring golf simulators, driving ranges, putting greens and a chipping area, opened in early January at 224 Stockton St. in Phillipsburg. Read more. 
Mall updates
Merchants Square Mall in Allentown set to close, according to multiple vendors
ALLENTOWN, Pa. – The Merchants Square Mall's days appear to be numbered.
That's according to multiple vendors who asked not be identified. Read more here.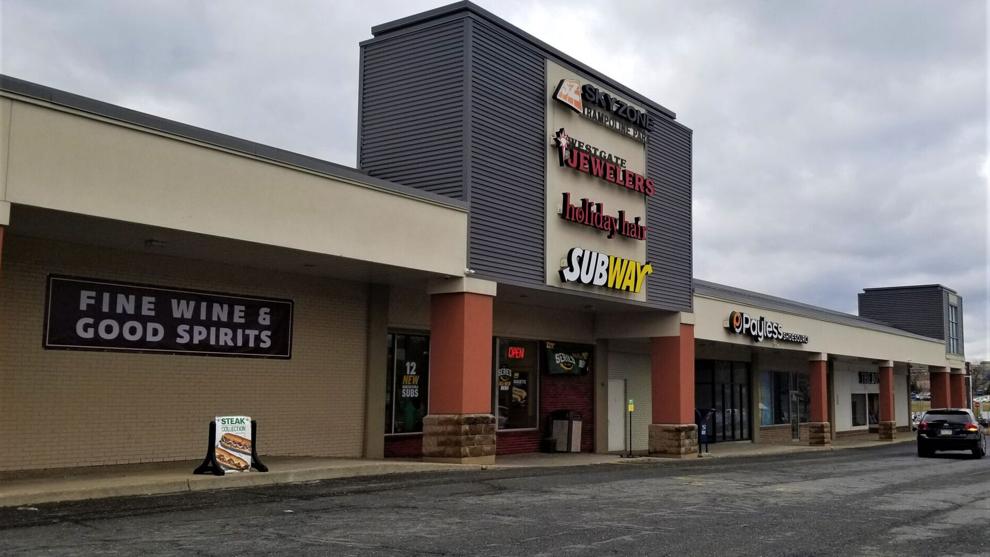 'It's a shame!': Six businesses vacating Bethlehem's Westgate Mall amid redevelopment
BETHLEHEM, Pa. – One Westgate Mall business has closed and about a half dozen others are planning to shutter or relocate in the coming months amid the Bethlehem shopping center's ongoing redevelopment.
Salon chain Holiday Hair closed Wednesday, while Amateur Athlete, Fashion Nails, Hawk Music, Subway and Westgate Jewelers and Repairs are readying to vacate the Schoenersville Road shopping center within the next few months. Read full story. 
Odds and ends
Rita's bringing 'Ice, Custard, Happiness' to new Berks location
KUTZTOWN, Pa. — Gelatis, Misto shakes and other cool treats are coming soon to a new Berks County location.
Rita's Italian Ice, the popular water ice and frozen custard chain with approximately 600 locations in 30 states, is expected to open later this year at 478 W. Main St. in Kutztown. Read more here.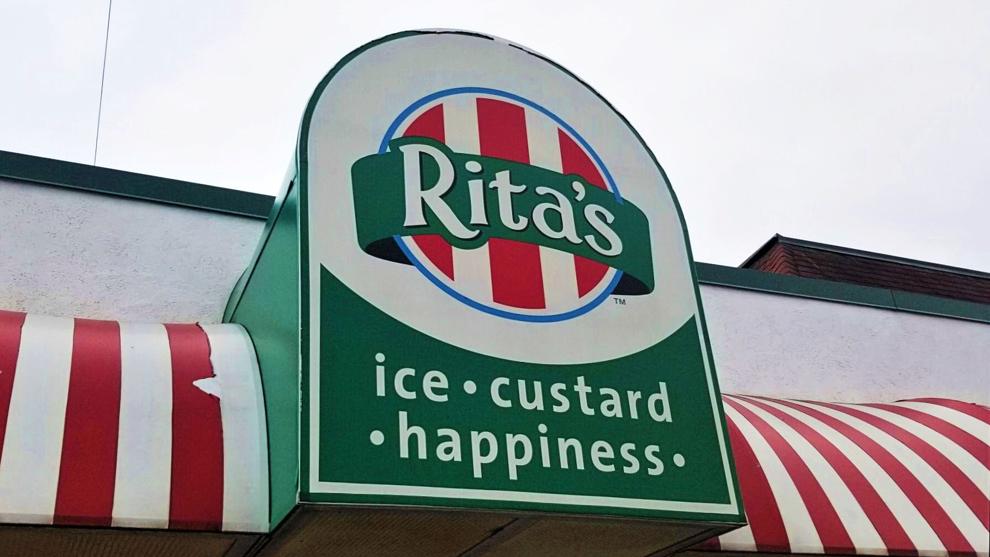 Two bank branches set to close in Easton area
Two bank branches are nearing their end in Northampton County.
A PNC Bank branch at 2925 William Penn Highway in Palmer Township is set to close March 17, while a Fulton Bank financial center at 280 Line St. in Easton is set to close April 28. Read more. 
Beerco demolished, paving way for new gas station in Allentown
ALLENTOWN, Pa. – Construction is underway for a new gas station and convenience store in Allentown.
Demolition crews were out in the 2900 block of Lehigh Street Tuesday, knocking down the old Beerco building.
It was torn down to make way for a new Sheetz, which is scheduled to open in late summer. Read full story.